On a regular basis, Apple World Today posts a list of notable new apps or app updates that have been released. They may not necessarily be new, but they're popular and deserve mention. Here are today's picks.
iOS Apps/Updates
Gingko: A Day in the Time of Dinosaurs is a new educational app created in collaboration with paleontologists. Designed for kids ages 3 to 7, the app takes any user on a journey through Gingko's world, with a variety of learning opportunities.The $2.99 app operates in two separate modes; an adventure game and an encyclopedia.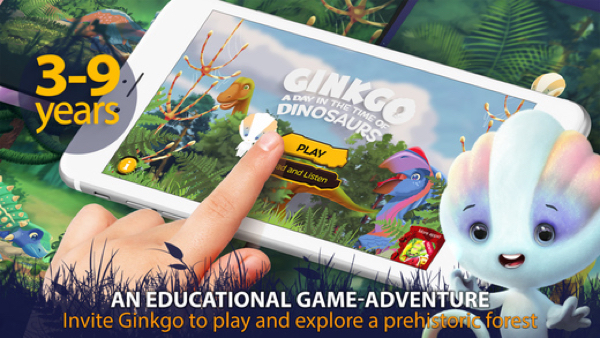 macOS Apps/Updates
AKVIS has released AKVIS Neon 2.5 for macOS (10.7 and higher) and Windows. The new version provides full compatibility with Photoshop CC 2017, adds support for more RAW files, and fixes minor bugs.
AKVIS Neon creates sparkling drawings that look like they were drawn with light or luminescent ink. The app offers numerous presets and decoration effects.
Version 2.5 is a free upgrade for recent buyers. Users, whose license is not valid for the new version, can get Neon 2.5 for $14.95. For new users the cost is $39 for the plug-in. A demo is available for download. AKVIS Neon is available as a standalone application and as a plugin filter for Adobe Photoshop, Corel PaintShop Pro, and other image editors.
Reggie Ashworth has announced VidConvert 1.7.1, an update to his video converter for macOS.
It's a video converter designed to make converting your videos simple and easy. VidConvert will convert just about any type of video into one of many popular formats. You can create videos for your iPhone or iPad, for your Mac or TV, or formats such as DivX and MPEG. Version 1.7.1 is optimized for macOS Sierra.
VidConvert requires macOS 10.7 or later. It costs $7.99 for a single user license. A demo which creates three-minute samples is available.