OWC has introduced the OWC Mercury Elite Pro Dual with Thunderbolt 2 Technology. Designed in Austin, Texas, by the OWC new product development team, it offers speeds up to 474 MB/s, capacities up to 20TB, and RAID modes 0 and 1.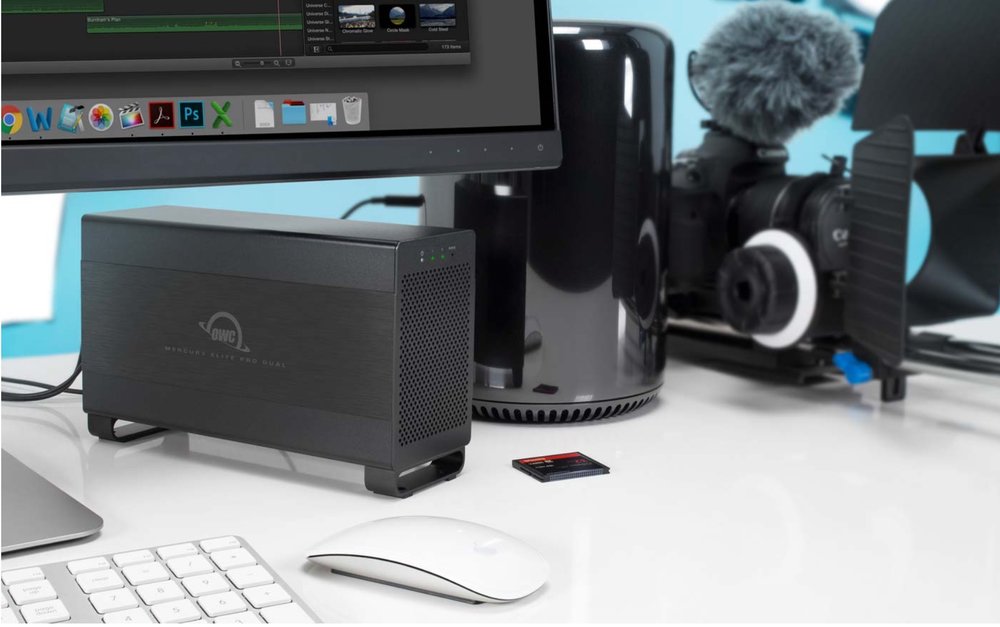 A newly engineered aluminum enclosure features a larger, quieter fan and an advanced airflow design for drive health and longevity, says OWC CEO Larry O'Connor. For professionals who need the additional performance of RAID 0 (two disks working together to create one very fast volume), or the peace of mind provided by RAID 1 (two disks mirrored to create instant redundancy), the "Mercury Elite Pro Dual with Thunderbolt 2 Technology packs serious connectivity in a versatile package," he adds.
Configurable in RAID 0, 1, span, or independent modes are accessed via a selector switch. The Mercury Elite Pro Dual packs two Thunderbolt 2 ports and a USB 3.1 Gen 1 port.
The OWC Mercury Elite Pro Dual Thunderbolt 2 is now available at MacSales.com in a variety of configurations.