On a regular basis, Apple World Today posts a list of notable new apps or app updates that have been released. They may not necessarily be new, but they're popular and deserve mention. Here are today's picks.
macOS Apps/Updates
Ergonis Software's Typinator 7, a new version of their text expander for the Mac,, boasts a long list of compelling new features and slick enhancements. It offers interactive forms with multi-line text fields, alternatives, and options, assistants for creating complex snippets, publishing and subscribing of sets, and more.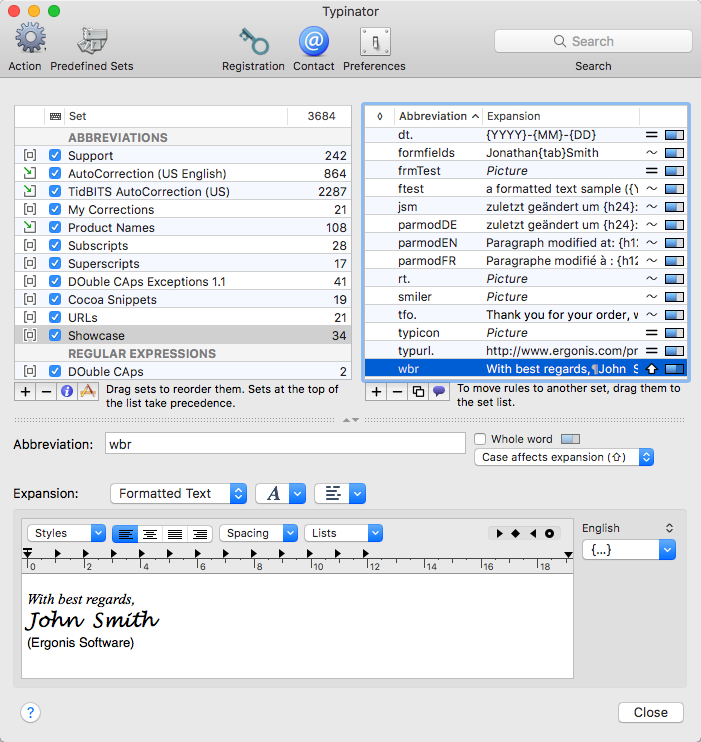 Typinator 7 requires macOS 10.6 or later. It can be purchased on the Ergonis Software website. The upgrade to Typinator 7.0 is free for anyone who purchased a license for Typinator 6.x on or after Jan. 1, 2016. Upgrade paths are available for owners of older licenses. For information about purchases, including enterprise licenses, volume discounts, and upgrade pricing offers, see the company's website.
Archiware has launched version 5.4 of the Archiware P5 product suite, including archiving to Amazon S3 cloud services and integrated preview creation using professional converter tools. Cloud services are integrated, with additional services to be added in future releases.
A second feature of Archiware P5 version 5.4, which is macOS Sierra compatible, is the integration of FFmpeg and ImageMagick into the user interface. These converter tools for video and image files respectively are now configurable within Archiware P5. During the archiving process, a preview is created of video and image files in the specified format, bit rate, etc. and stored with the metadata.
Archiware P5 Version 5.4 is available now as an upgrade or as a 30-day free trial.
iOS Apps/Updates
Ultralab Apps has introduced Instagrids Collage 1.0.0, The app features a myriad of multi photo frames designed specifically to be posted and viewed as large Instagram profile banners. It ties a number of photos together with the help of backgrounds and frames that run through each pic. Instagrids Collage is free, but does tout in-app purchases.
Cloud has unveiled Wonder Dino. In the free game, players take control of a cute little flying dinosaur, who they must keep in the air by tapping their screen. A single tap elevates the dinosaur a little bit, while several quick taps in succession sends him much higher.