Just Mobile's Xtand Vent is a simple, inexpensive (US$24.95), solution that doesn't one job and does it reasonably well, though it's not a good solution for everyone. It's a smartphone holder that clips onto your car's air vent.
The goal is to keep your iPhone in sight at eye level for safe driving. I won't get into the discussion whether using a smartphone at all while driving is a good idea. Let me just say that using a product like the Vent is smarter than fiddling with an iPhone on the passenger seat — or trying to fish it out of your pocket or purse while you're behind the wheel.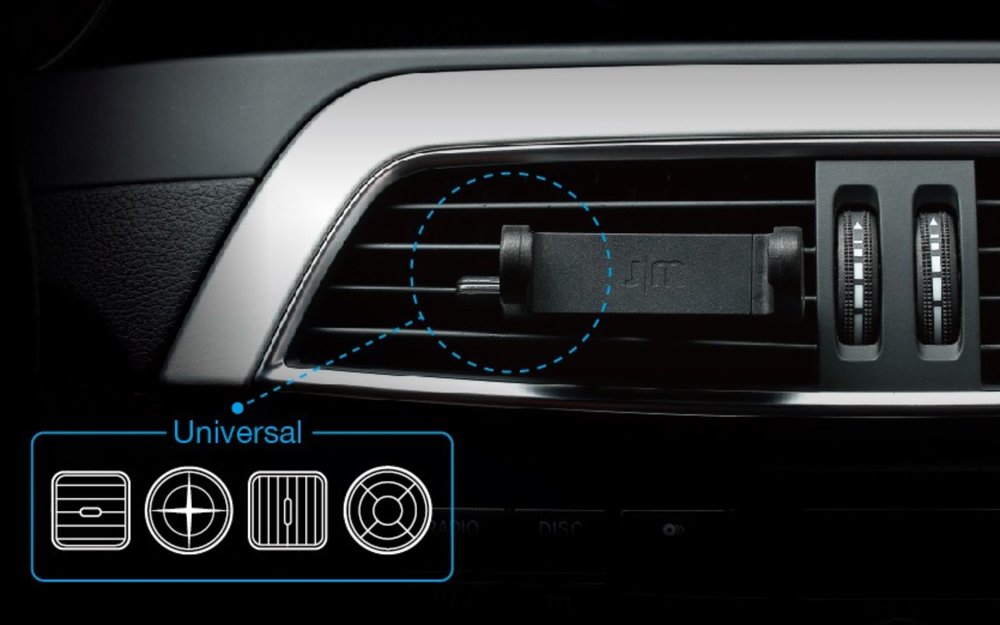 With a firm, rubberized grip, it will hold any smartphone as wide as 3.6-inches; it worked just fine with my iPhone 7 Plus, which was decked out in a Mujjo Leather Case. The Xtand Vent's aluminum ball-joint swivel and tightener mechanism let you adjust the placement of your iPhone; you can select from landscape, portrait or just any viewing angle, and it stays in place without sagging.
I wanted to use the Xtand to access iTunes while I was driving over the Thanksgiving weekend. However, the only place I could place it in my vehicle meant the bottom of the iPhone blocked my car stereo's dial, which sort of defeated the purpose. Of course, your mileage may vary depending on the make and model of your auto (the Xtand Vent posed no problem in my wife and daughter's vehicles).
Also, I have to wonder if hot air blasting onto an iPhone on cold winter days on long trips might cause damage. Probably not, but I won't drive for hours with my car heater pushing hot air onto my Vent-enabled Apple smartphone.
Just to be safe, y'know, since a iPhone is expensive.