Pyle USA has introduced the $99.99 Pyle Portable Instant Photo Printer, a wireless digital picture printer for iPhone and Android devices that weighs just one pound and measures 6 x 3 inches.
It features both Wi-Fi and Near Field Communication (NFC) technology. Using Pyle's free proprietary PicKit app, users can print photos wirelessly.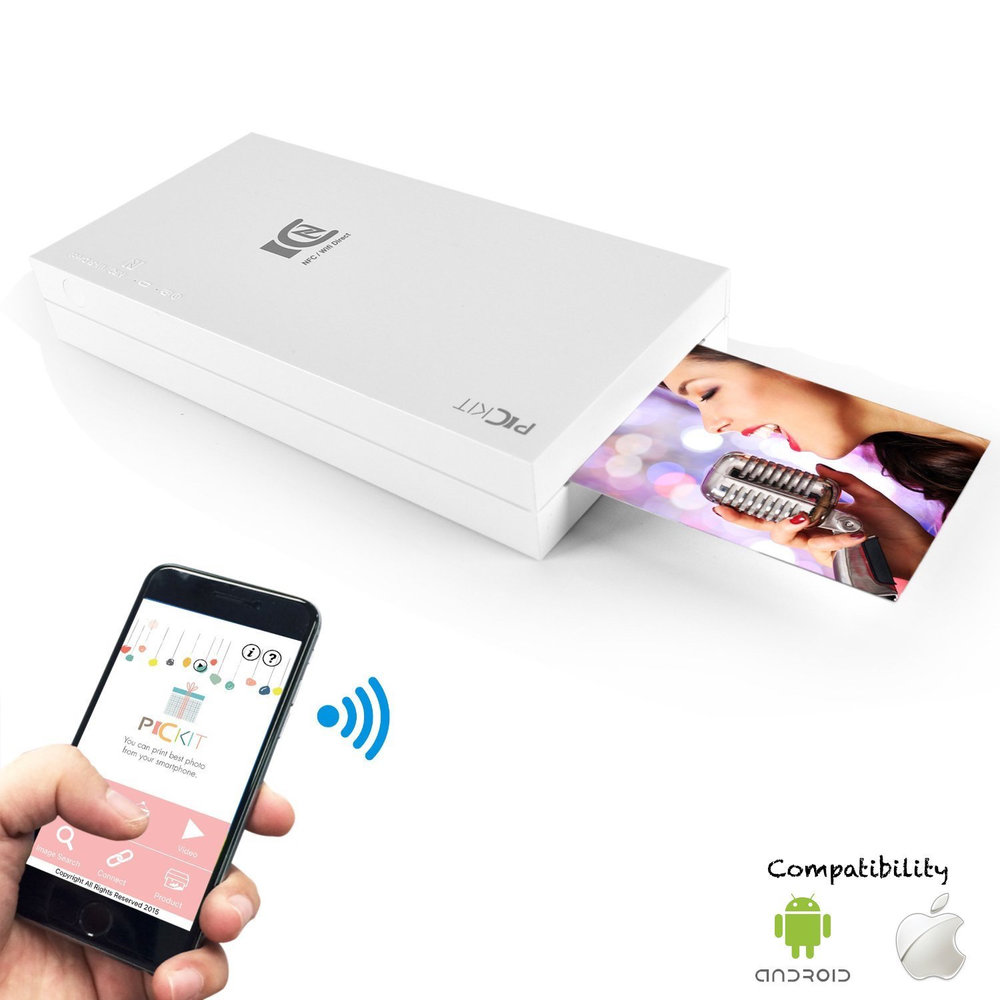 The Portable Instant Printer prints JPEG and PNG images at a photo size of 2.1 by 3.4 inches. With built-in D2T2 Technology, the images have excellent color reproduction and no unsightly white border lines, according to the folks at Pyle USA. To prevent unwanted fingerprints and hassles with cleaning and maintenance, the portable printer has a 10-piece cartridge that can purportedly be changed in under a minute.
By downloading Pyle's free PicKit app, smartphone and tablet users can edit and add custom borders to their prints via any iOS, PC or Android device. The app also allows users to adjust color, add filters and select portrait or landscape orientation. Once fully charged, the printer gives a user about 25 prints on a single charge.