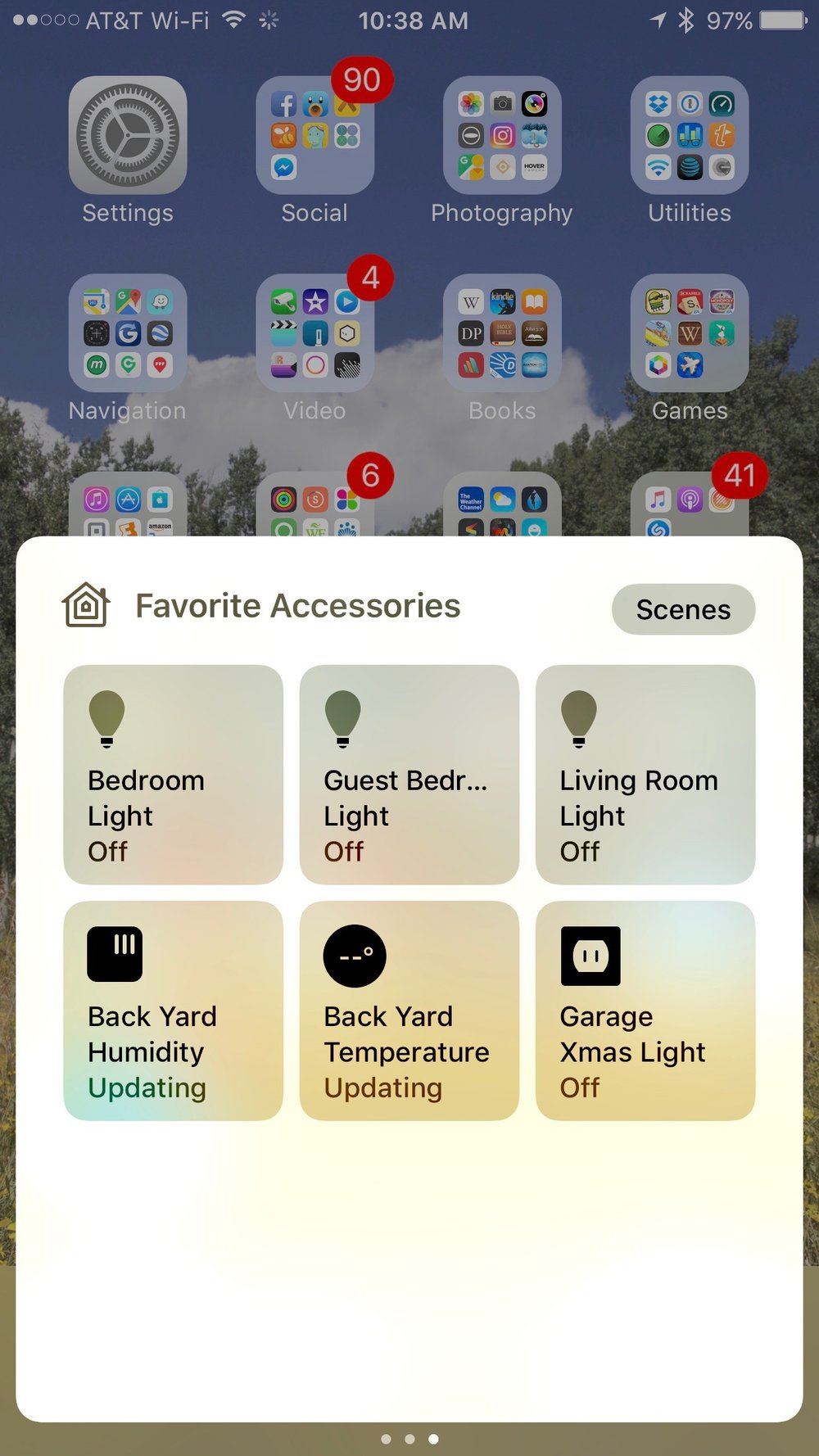 One of the big changes in iOS 10 was the addition of two tabs to Control Center — one for controlling music playback and one for controlling your HomeKit accessories. While the HomeKit app is best for setting up HomeKit devices like light switches, thermostats, door locks and so on, once they're set up you can make controlling those devices just a few swipes and taps away by using Control Center.
Once your HomeKit devices, houses, rooms and scenes have been set up in the Home app, just swipe up from the bottom of your device screen to open Control Center, then swipe left twice. As you can see from the screenshot at right, that means that lights can be turned on and off with a tap, sensors will display temperature and humidity, and so on. This can also be useful if you're away from home and want to either change settings or make sure that lights are on and doors are locked.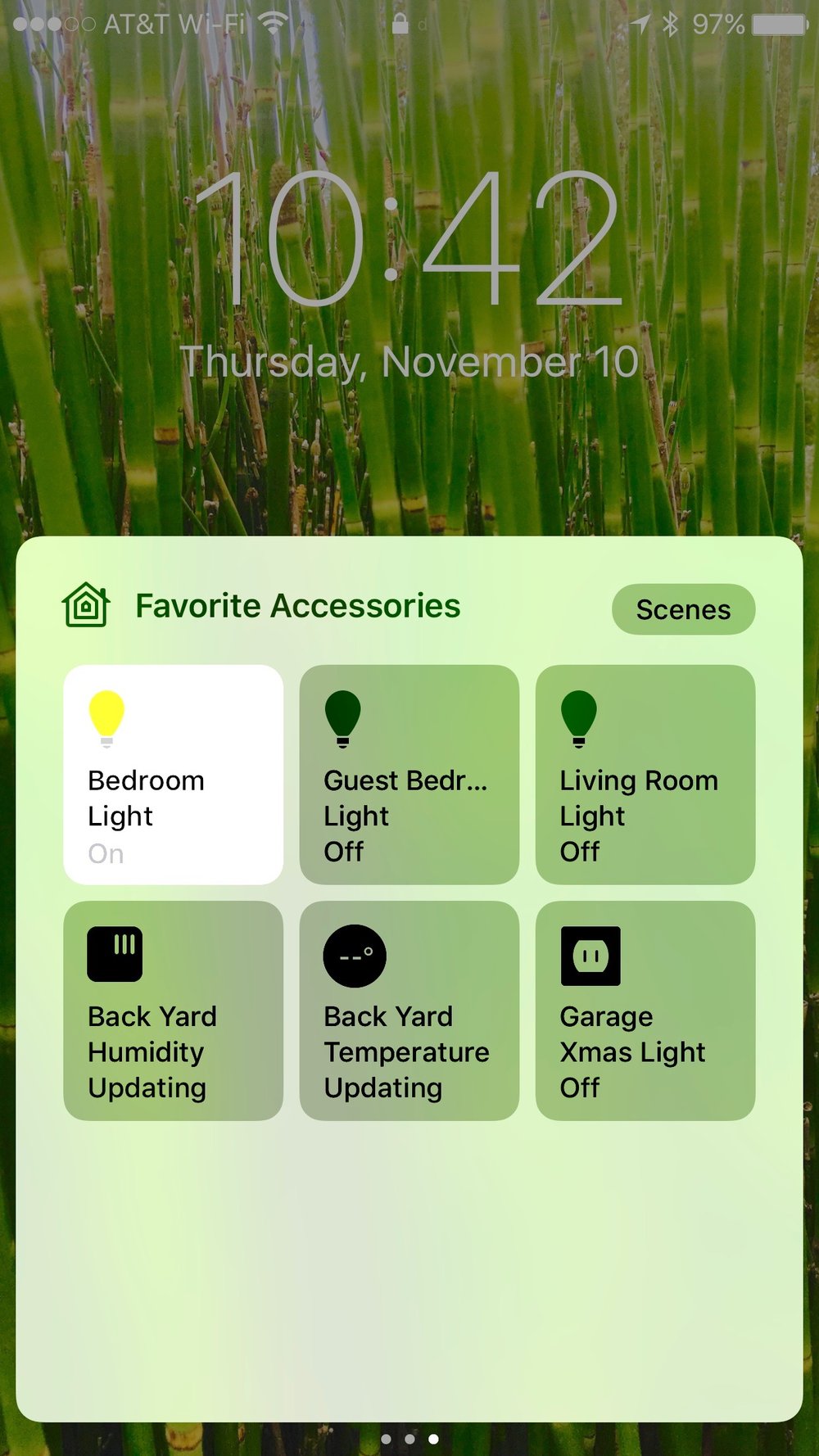 If you have Scenes set up — they're groupings of devices and what state they should be in (on or off, temperature, etc…) — you'll see a button to see your Scenes in the top right corner of the Control Center screen. Tap it, then tap the Scene you'd like to put in place. This is great for doing things like turning on all of the lights in the house with a single tap.
Of course, since Control Center is accessible from the iOS Lock Screen by default, it's possible to do all of this without even unlocking an iOS device (image at right).