Apple has been granted a patent (number 9,482,296) for "rendering road signs during navigation." It involves the Maps app running on iOS on an iPhone, iPad, or iPod touch.
In the patent filing, Apple notes that many navigation devices have been sold to assist people to navigate a route between two locations. While such devices have proved to be very useful, their navigation presentations often "are very stale and lack an elegant design that maximizes the data provided to the user during a presentation." As such, the presentations that these devices provide their users can, at times, lead to the users being confused and in some cases getting lost during the navigation presentations. Apple wants to change this.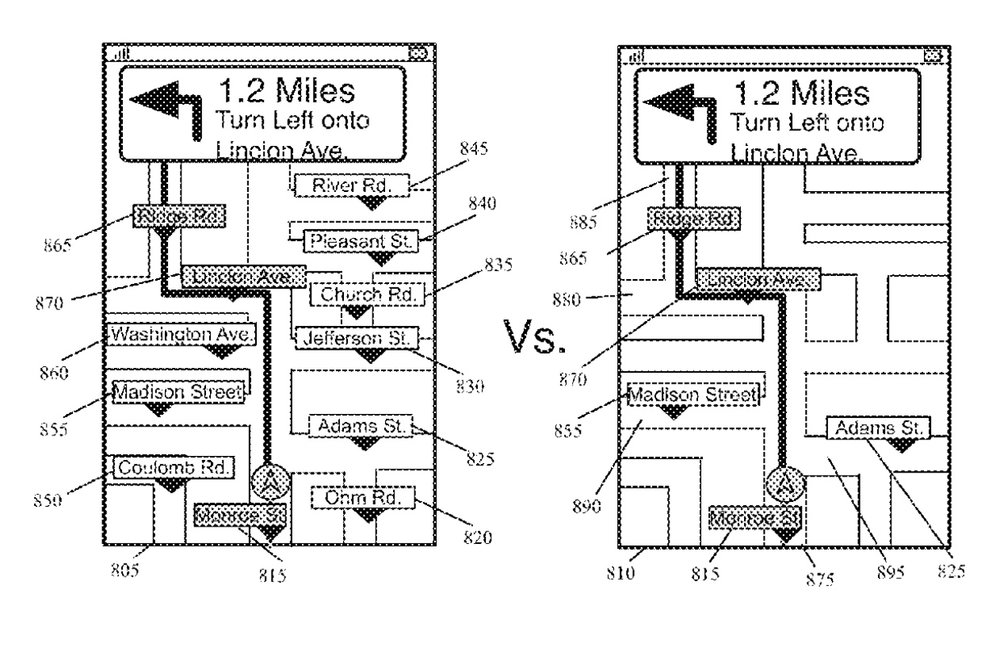 Here's Apple's summary of the invention: "Some embodiments of the invention provide a navigation application that presents road signs during a navigation presentation. In presenting the road signs, the application of some embodiments differentiates the appearance of road signs at junctions that require a change of direction from road signs at junctions that do not require a change of direction. The application may perform processes that ensure that it arranges the road signs on the map in an aesthetically pleasing manner. In addition, the navigation application of some embodiments does not display too many road signs along the navigated route so that the route is not by occluded by too many road signs."
Apple files for — and is granted — lots of patents by the U.S. Patent & Trademark Office. Many are for inventions that never see the light of day. However, you never can tell which ones will materialize in a real product.