Our bundles are some of the most popular items in the Apple World Today Deals Shop, and it's no wonder why — you get a bunch of the best apps for Mac or iOS for an unbelievably low price. Today's AWT Deals Shop bargain is The Mac Power Organizer Bundle ($14.99), bringing you four powerful tools for quickly organizing your downloads, cloud services and local files.
So, let's untie this bundle and see what we have!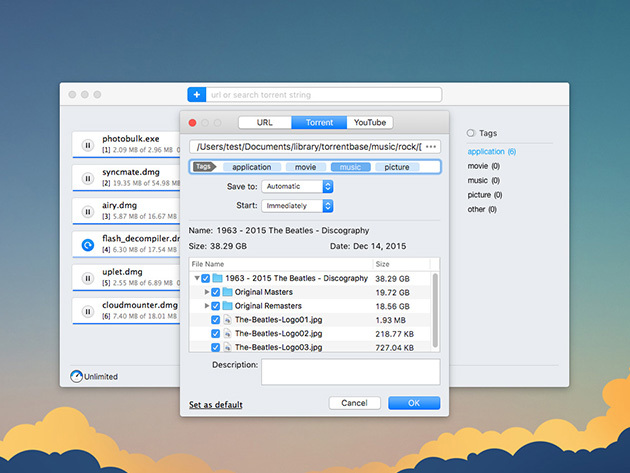 Folx 5
Is your Downloads folder an unmanageable mess? Folx 5 (normally $19.95) from Eltima Software can tackle that mess and put downloads in their place:
Download using Magnet links, allowing you to download discreetly w/o saving a separate file
Split downloads into up to 10 threads to increase speed
Take full control over downloading speed by adjusting manually or letting Folx do it automatically
Schedule downloads & instruct Folx what to do once the download is finished
Send downloads automatically to iTunes when completed
Remember login information on sites where you need authentication to download
Download videos directly from YouTube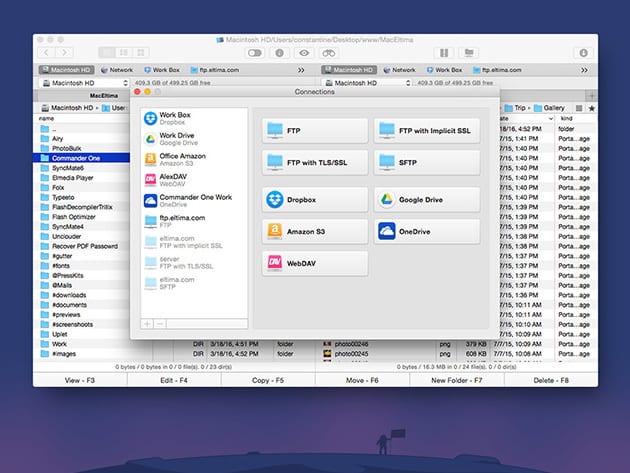 Commander One PRO Pack
Commander One PRO Pack (usually $29.95) puts the Mac Finder on steroids. Whether you just need multiple Finder panes for quick copying between locations, want to grab files from an remote server to place into a Mac folder, or archive old documents, this app does the job:
Use advanced search w/ RegExp support to find files & folders on even compressed disks
Manage FTP, WebDAV, Amazon S3, Dropbox, Google Drive, & OneDrive clients all from a central hub
Mount cameras, iOS, or Android devices & access their files easily
Archive multiple file types into ZIP, RAR, TBZ, TGZ, or 7z files
Examine every process running on your Mac easily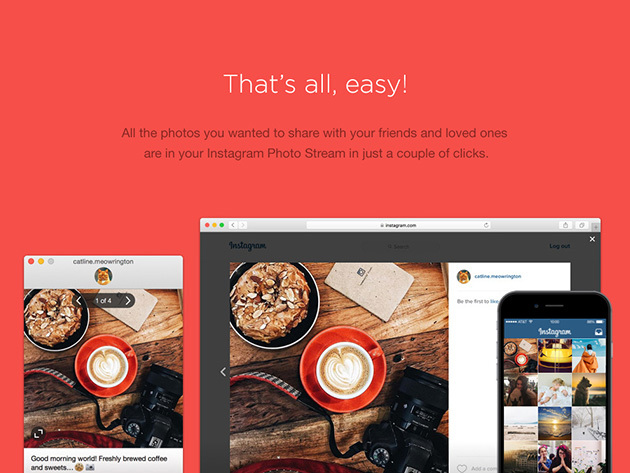 Uplet Bulk Instagram Uploader
Ever wished that you could send a pile of photos stored on your Mac up to Instagram for sharing? That's the power of Uplet (normally $19.95), and your friends will soon be amazed at the photos in your Instagram stream:
Drag & drop photos into Uplet windows for easy upload to Instagram
Complete every picture w/ a caption right in the interface
Crop, resize, & edit each photo individually
Upload multiple photos at once
CloudMounter
The last app in this bundle is one of the best for those who use multiple cloud services. CloudMounter (usually priced at $29.99) makes it a cinch to automatically mount all of those cloud services as local drives on your Mac, and supports all major cloud services:
Mount multiple Dropbox, Google Drive, & Microsoft OneDrive accounts w/o having to transfer files to your computer
Store any number of files of any size in your Amazon S3 or on WebDAV servers
Manage your online files as if they were stroed on your computer w/ FTP & SFTP server mounting
Encrypt Google Drive, Dropbox, OneDrive, Amazon S3 & more
So there you have it — The Mac Power Organizer Bundle, featuring four powerful Mac apps from Eltima Software that will speed up your daily workflow tremendously. The best part of this limited-time deal? You get it the bundle for 84% off the regular combined price. Get it today!