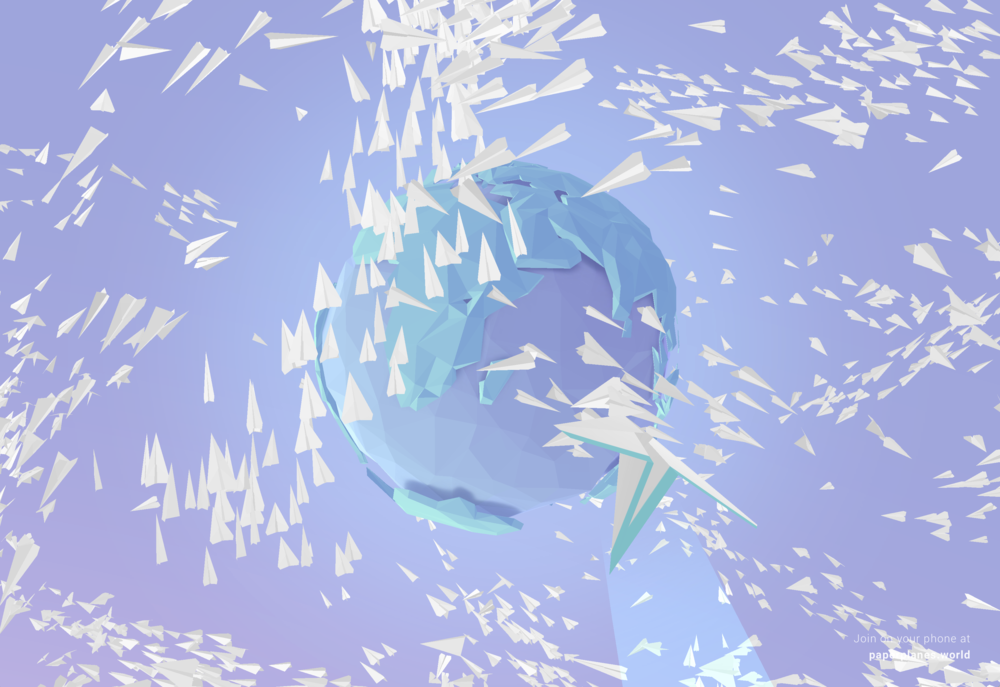 Some of the best web experiences are those that induce a sense of childish wonder in all of us, and probably the best fun web experience today is paperplanes.world. This site was "made by some friends at Google, Active Theory and Droga5" and it's thoroughly enchanting. The idea? You can throw and catch virtual paper airplanes, joining in with people from around the world.
Open the paperplanes.world web page on your iPhone, then tap the plus button to make a new paper airplane. You're asked to create a "postmark" (it will use your local IP address for finding your location unless you enable GPS) with your location, then get to "fold" the airplane with gestures. Finally, you use your iPhone to "throw" the plane, where it joins well over 700,000 other planes floating around the Earth.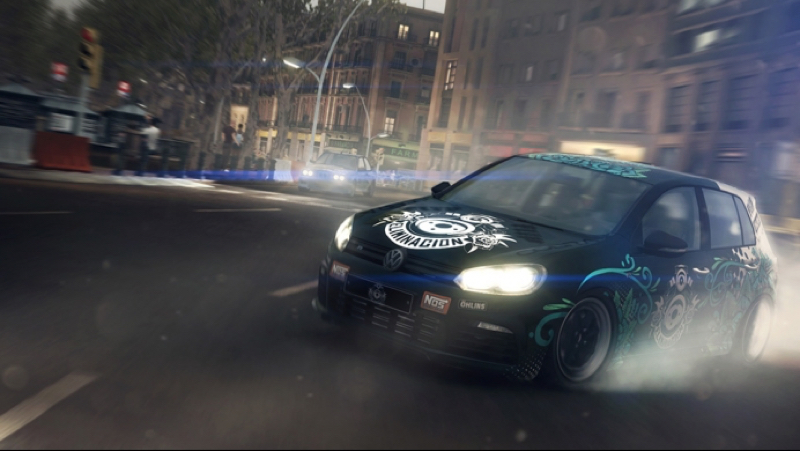 GRID 2 Reloaded Edition offers head-to-head split-screen racing on courses ranging from Japanese mountain roads to California coastal trails to European city streets. You'll do vehicular battle in a range of white knuckle events including drift battles, elimination races and LiveRoutes courses, where the track changes as you race. The gaming options are varied enough that you can immerse yourself into the world of auto racing for a long time — or just do some quick five-minute battles.
GRID 2 Reloaded Edition contains all the additional content previously released for GRID 2, including the Demolition Derby event, famous tracks such as Spa Francorchamps and over 20 premium cars by manufacturers such as McLaren and Aston Martin. This means there are now 70 high-performance rides including muscle cars, open-wheel racers and sports vehicles. The physics of the races are smooth and the online gameplay smooth.
And, as alway with Feral Interactive games, there's support for a range of third-party gamepads and driving wheels. The first thing to do if you want to play with a gamepad is find out which gamepads your game supports. Many of the Feral games have a list of supported gamepads in their FAQs. I'm using an Xbox 360 Wireless Controller and it works fine (though you'll have to have a wireless receiver for this to work; there's no way to implement — as far as I know — wireless gamepad support via Bluetooth on the Mac.)
However, you'll need to download and install a device driver, a piece of software that allows your computer to interact with other pieces of hardware. Feral recommends (and I agree wholeheartedly) Tattiebogle's drivers, which enable you to use both wired and wireless Xbox 360 controllers with Mac games. The drivers are free to download from tattiebogle.net and licensed under the GNU General Public Licence (GPL). (BTW, I found it worked better downloading the driver (disk image) rather than the source (ZIP) file. Install the drivers, and you'll find an Xbox Controllers pane at the bottom of the Mac OS X Systems Preferences app.
Then make sure the gamepad is switched to DirectInput mode. Not all gamepads have this feature, but those that do have a switch with the options "D" (DirectInput) and "X" (XInput) on either side. Make sure the switch is switched to "D."
Once you've done this, plug your gamepad into your Mac and launch the game. In most cases, the game will ask you to choose an input method (i.e. the peripheral you will be using to control the game) at the Main Menu. Simply press any button on the gamepad, and the game will recognize it.
GRID 2 Reloaded Edition is available for download from a variety of digital partner sites worldwideincluding the Feral Store, Steam and the Mac App Store. The Steam version — which is the one you should spring for — supports cross-platform online multiplayer modes, including Rivals, which matches up drivers based on skill, and a stand-alone career mode where XP and in-game cash can be traded for new rides.
Prices will vary slightly for versions of the game depending on the store in which you purchase it, but the price is around U$49.99 — and worth it. If you feel the need for speed, you'll definitely want to slip into the driver's seat of GRID 2 Reloaded Edition.
Minimum system requirements call for a 2GHz Intel Mac with at least 4GB RAM, 256MB or better graphics card, and macOS 10.9.4 or later. The game supports the AMD 4xxx series graphics card or better, the Nvidia 6xxx series graphics card or better and the Intel HD4000 series graphics card or better. A Steam account is required to access online multiplayer.