Rain Design's mStand series now includes stands for the iPad. It's available as the mStand tablet, mStand tablet plus and mStand tablet pro in pricing ranging from $29.90 to $69.90, depending on the size you need.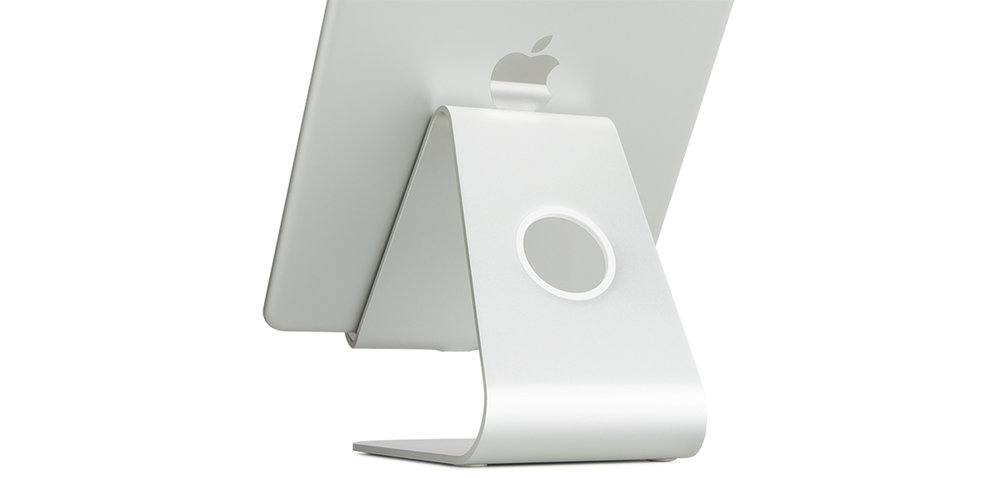 mStands are made of a single solid piece of aluminum with matching iPad sand-blasted and anodized finish. The tablet pro version features an adjustable viewing angle (0 to 45 degrees) and height (2.5 to 5.5 inches) with a simple slide 'n lock mechanism for personalized comfort and flexibility. It can also be used as a second display when using an iPad with a MacBook.
Rain Design mStand tablet stands hold an iPad in landscape or portrait modes, and are available in silver, gold or space gray. They fit the iPad, iPad Air, and iPad Pro with or without a Smart Cover/Case.