The Temkin Group has released a new research report, Net Promoter Score Benchmark Study, 2016", based on a study of 10,000 U.S. consumers. The Net Promoter Score (NPS) measures the likelihood of consumers to recommend a company to their friends and family, using a scoring range from -100 to +100.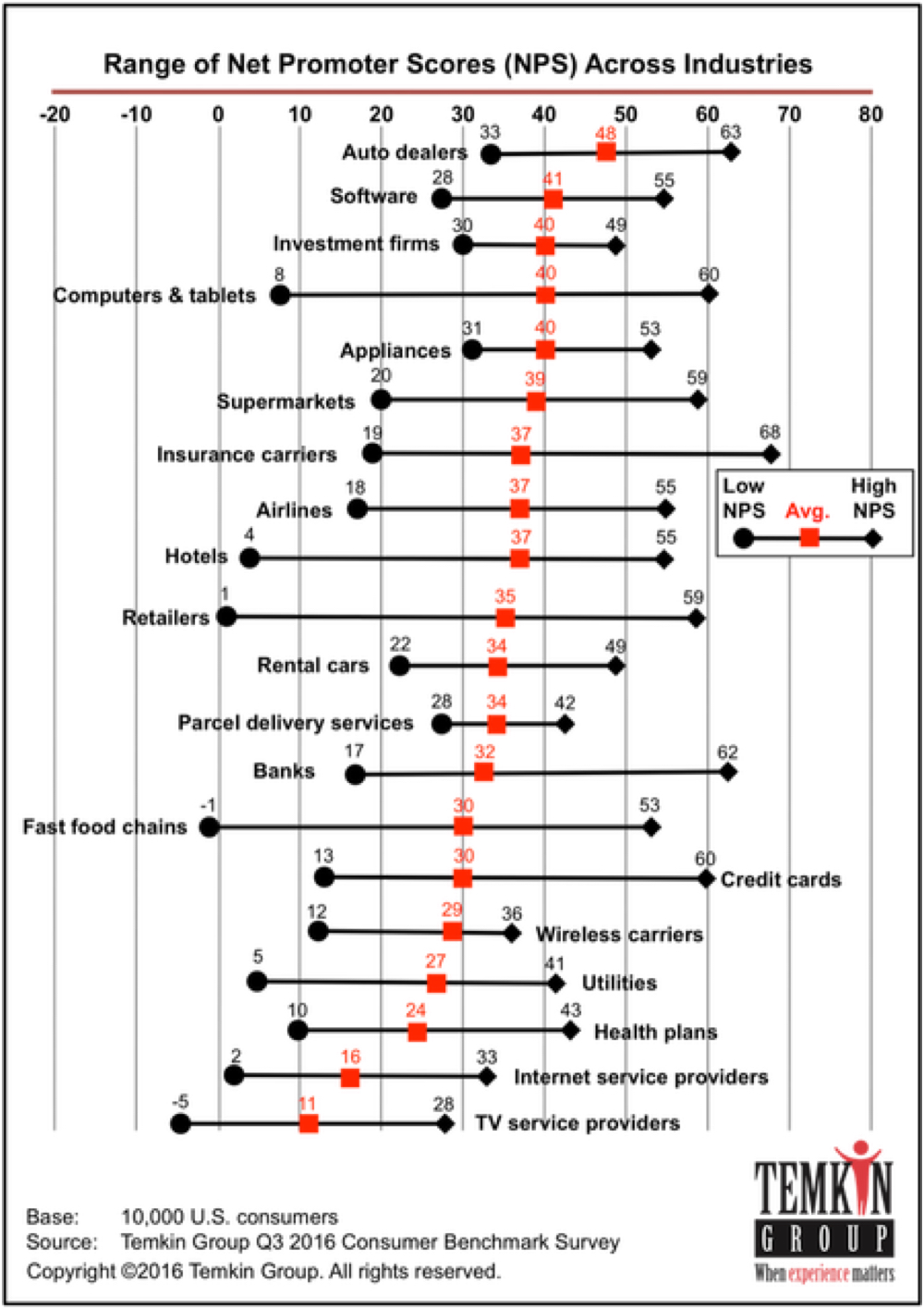 USAA's insurance business earned the highest NPS (68), followed by Cadillac dealers (63), USAA's banking business (62), Apple's computer business (60), and USAA's credit card business (60). Other firms to earn an NPS of more than 55 are Amazon.com, Trader Joe's, H-E-B, Audi, and credit unions.
At the other end of the spectrum, four companies have negative NPS: Comcast TV service, Time Warner Cable TV service, Cox Communications, and McDonalds. Other low scoring companies with NPS of 5 and below are RadioShack, Charter Communications, Comcast Internet service, Time Warner Cable Internet service, Motel 6, and Con Edison of NY.