Apple has added a banner to its U.S. website, iTunes Store, and app stores, allowing you to donate to relief efforts for those affected by the Hurricane Matthew. All donations go to the American Red Cross.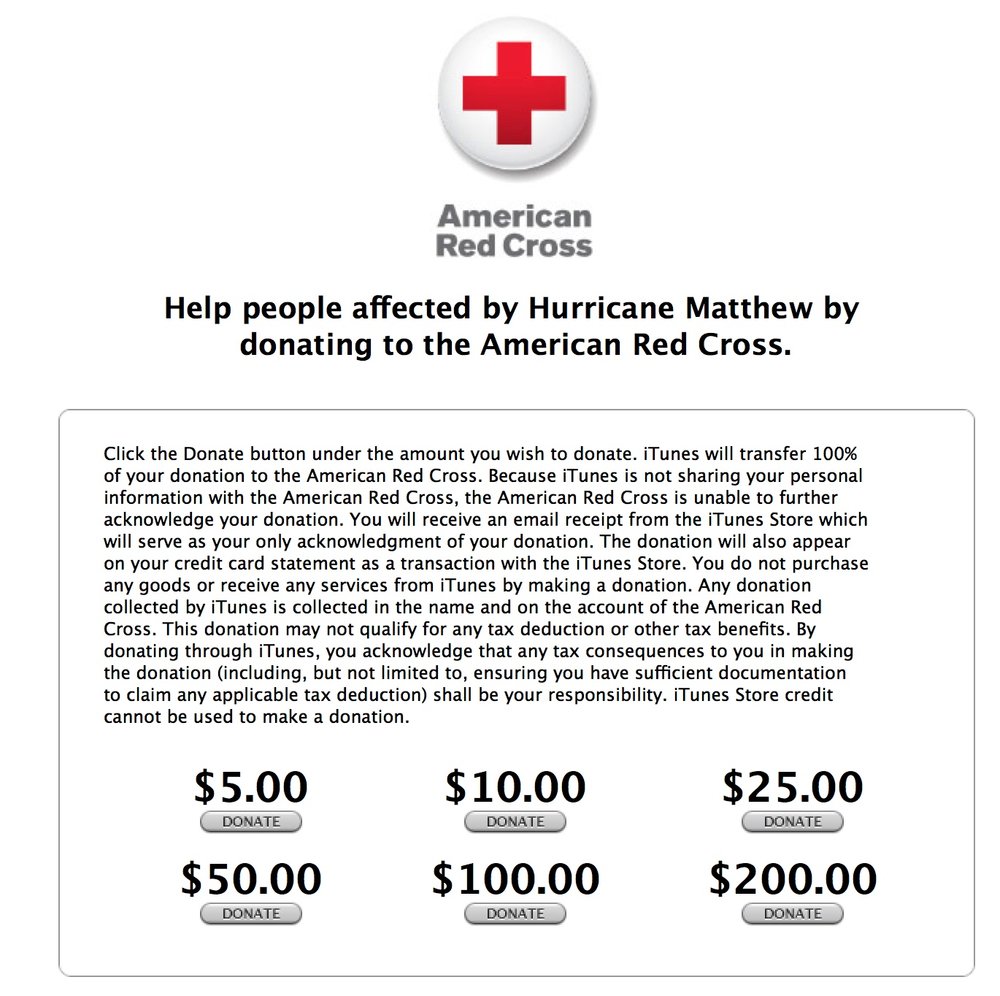 You can donate in increments of $5, $10, $25, $50, $100 and $200. Donations will be processed as normal iTunes or App Store purchases via your Apple ID.
Matthew is no longer a hurricane. But even as it heads out to sea, the storm is causing serious problems for the southeastern United States. North Carolina is feeling the brunt. According to CNN, the eastern part of the state will deal with devastating flooding for several days as rivers top their banks.
One thousand people in North Carolina have been rescued, some in dramatic helicopter operations, and 3,000 people are still living in shelters, authorities said Sunday. More than 585,00 customers still lacked electricity Sunday night. Matthew has killed at least 17 people in four states — seven in North Carolina, four in Florida, three in Georgia and three in South Carolina.