Gartner. Inc. expects a weaker year-over-year volume performance from Apple in 2016, as volumes stabilize after a very strong 2015. As a result, the research group expects total smartphone market to only increase 4.5% with premium smartphones declining 1.1% in 2016. However, there is some good news.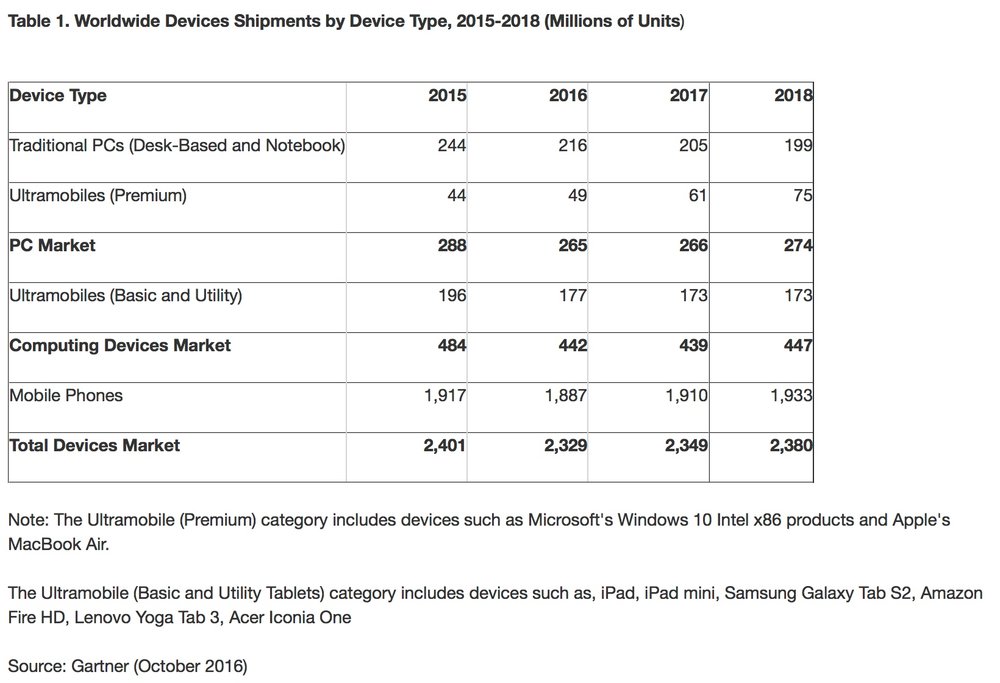 "We expect the market for premium smartphones to return to 3.5% growth in 2017, as stronger replacement cycles kick in and in anticipation of a new iPhone next year, which is expected to offer a new design and new features that are attractive enough to convince more replacement buyers," says Ranjit Atwal, research director at Gartner.
Total mobile phone shipments are on pace to decline 1.6% in 2016. The smartphone segment continues to grow, albeit more slowly than in previous years, and is expected to reach 1.5 billion units in 2016. However, it's not just phones. Gartner, Inc. says worldwide combined shipments for devices (personal computers, tablets, ultramobiles and mobile phones) are expected to decline 3% in 2016. The The personal computer market is expected to exhibit an 8% decline in 2016, as the installed base bottoms out and replacement cycle extensions halt, notes the research group.