OWC's $79.95 Drive Dock USB is a handy tool for folks who need constant access to multiple drives. Though it's designed to offer creative pros such as photographers, videographers, and music a quick, easy way to access data, archive files, perform backups and more, it's an affordable, easy-to-use solution for anyone (creative pro or not) who has such needs.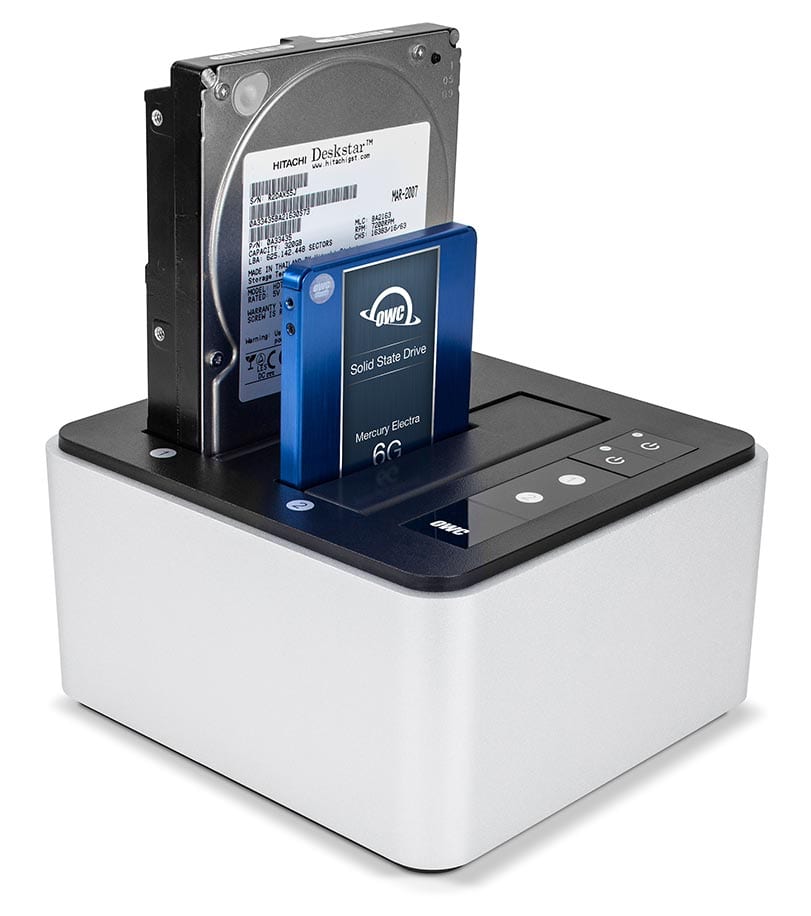 The OWC Drive Dock USB makes a great on-site backup solution or for those using multiple bare drives. It's also a handy answer to the question, "what can I do with all those old Mac internal hard drives I have lying around." Instead of giving 'em away or tossing 'em, you can now put them to good use.
The OWC Drive Dock USB provides a way to access bare SATA drives. You can hot swap, read multiple drives simultaneously, or boot from bare drives, all at the speed of the USB 3.1 interface.
Two drive bays accommodate both 2.5-inch and 3.5-inch drives and can access a drive in each simultaneously. Swapping drives is easy; you just click 'em into place. Each bay features its own independent power switch and LED activity monitor.
The OWC Drive Dock USB has an aluminum, fanless design, so it's both durable and quiet. It would be nice if it had USB-C connectivity as this would be a nice companion to the storage limited Apple MacBook, but, for less than 80 bucks, yo can't have everything.