Perhaps it's time for Apple to introduce its own cellular network and make plans for data only cellular towers. When Apple first introduced the first iPhone, some pundits thought our favorite tech company might do just that.
Considering how current companies are increasing their data cost to users, and given Google's expansion into the wired Internet service business, perhaps Apple should begin using its horde of cash to purchase bandwidth and towers around the U.S.
FaceTime has an audio-only capability, and iOS devices are consuming a huge amount of data. Such a move could be a game changer for mobile computing in this country — possibly the world. Talk about thinking different.
In 2012, wireless industry strategist Whitey Bluestein said he thought Apple was developing such plans. After all, the company has over 250 million credit card numbers on file via iTunes, and iTunes can take mobile payments such as easily as any U.S. mobile carrier. Apple could easily sell data plans and other network bundles through iTunes, just as it does with content and subscriptions now.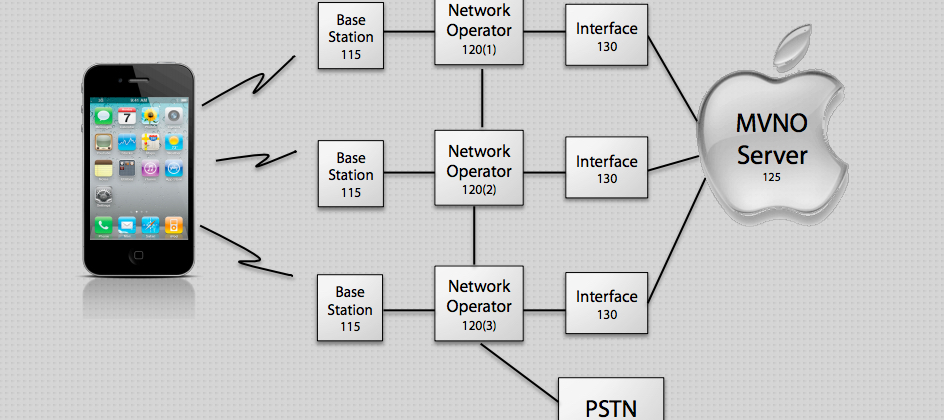 "The battleground is set, but Apple will be the first mover," Bluestein said. "Google will have to scramble because it lacks retail distribution, experience with subscriber services and the iTunes ecosystem of content. iTunes and the iTunes Store provide Apple with one-click buying and customer care. Google can acquire most of these capabilities, as it has before, but it is not a core competency of the company."
However, as Phil Hornshaw of the Applolicious website noted, there are problems to be worked out should Apple decide to launch its own cellular network.
"The first is spectrum: Apple doesn't own any, and the wireless carriers do," he notes. "The portions of the electromagnetic spectrum those companies own allows them to transmit calls and date over the air; it's an integral piece of the puzzle, and Apple will have to go about procuring some section of the spectrum from the government before it can do anything in terms of building a network."
Also, there's the fact that Apple receives big subsidies from cellular carriers on every iPhone sold. Hornshaw notes that the company earns more than $300 — and that's all profit over the roughly $200 it takes to build an iPhone. Killing the relationship with the networks means Apple would likely lose those high subsidies, because users buying iPhones and cell plans directly wouldn't have any middleman company willing to foot the iPhone bill to get the customers to sign a contract, he adds.
The late Steve Jobs purportedly wanted Apple to build its own cellular network for the iPhone. In 2011 venture capitalist John Stanton discussed such a venture with the then-CEO of Apple.
"He wanted to replace carriers," Stanton said of Jobs. "He and I spent a lot of time talking about whether synthetically you could create a carrier using Wi-Fi spectrum. That was part of his vision."
The idea of being carrier independent has been at least considered at Apple. A 2006 patent filing (number 7,885,654) with the U.S. Patent & Trademark Office showed that Apple was considering "dynamic carrier selection." February that could allow future iPhones to select preferred wireless carriers by creating a mobile virtual network operator (MVNO) system.
It involved methods and computer software for providing access to wireless communications services. If implemented, the system would call for carriers to vie against each other over wireless services provided to iPhone users.
Building a network from scratch would be a major undertaking. Still, Apple could buy a company such as Sprint. It certainly has the money to do so. Perhaps it's time to realize one of the un-realized visions Jobs had.