Remember, tomorrow is iOS 10 day! You might be wondering if your iPhone can run the new operating system, so we've "borrowed" the compatibility list from Apple to show you here: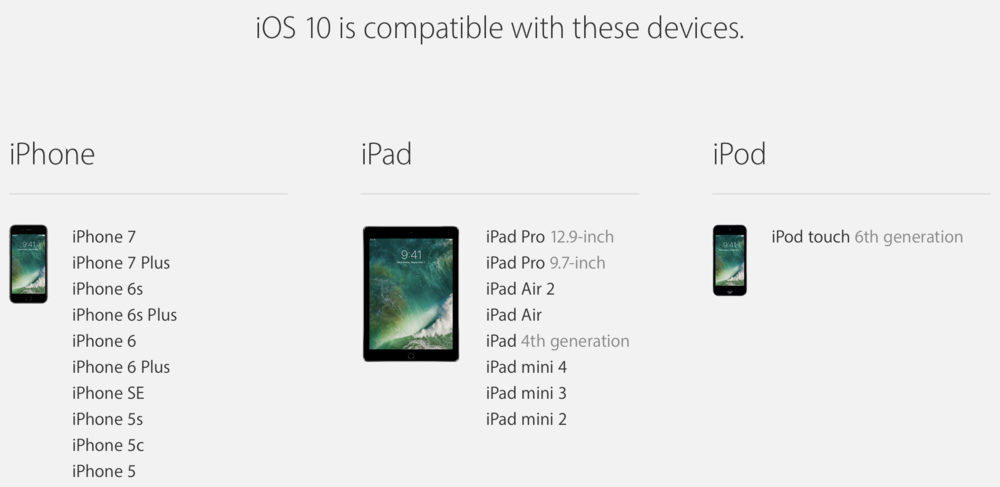 In a nutshell: all iPhone 5, 6 and 7 models, iPad Pros, iPad Airs, iPad 4th Generation, all iPad mini models except the original, and the iPod touch 6th generation are compatible with iOS 10.
The new operating system should be released at about 10 AM PT tomorrow, but the update may take a while to appear on your iOS devices.