No, Apple isn't entering the shoe business (at least as far as I know), but the company did make a pair of kicks in the 1990s. Apparently only one pair of the sneakers were ever produced. I think some Apple branded shoes would be cool as part of an "iWear" line.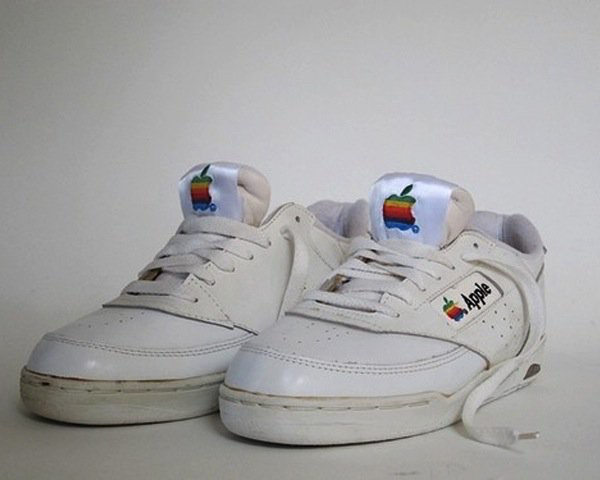 The tennis shoes apparently didn't garner much interest, so Apple abandoned them as promotional items, according to BitRebels. They were made from the typical white leather material of the times and sport Apple's rainbow logo on the tongue and on the side.
The shoes were first sold to an Apple employee in the mid-'90s. In 2011, they were put up for auction on eBay. Scott King, won the bidding, and they Apple kicks now sit in his collection in his Alabama home.
"The auction bidding went crazy and was extremely active," he told Tech Insider in an email. "I've only seen a pair like these a couple times so I knew they were rare."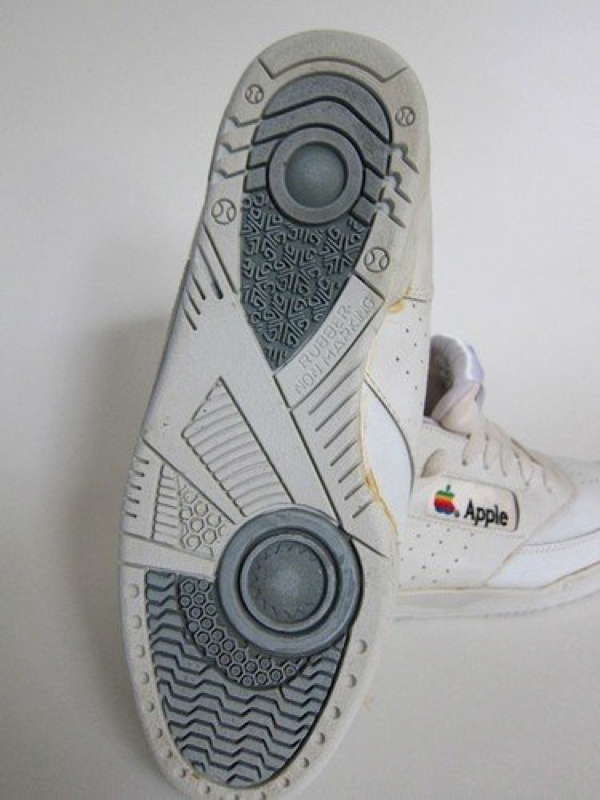 Speaking of "iWear," Apple should sell Apple-branded apparel and knick-knacks. We Apple fans love to fly our colors. T-shirts and golf shirts are naturals, but there are plenty of other Apple accessories that I'm certain would be popular. Apple baseball hats, Apple keychains, Apple coffee cups, etc.
There may not be space in Apple retail stores for many such goodies. However, iWear could be a natural fit for Apple Specialists, and would give them an extra source of income.