Juniper Research says the mobile Augmented Reality (AR) market, is set to increase dramatically from 60 million unique users in 2013 to nearly 200 million in 2018. If Apple plans to get into the market, now is an opportune time.
The market will expand from the early adopting gaming segment and navigation based utility to becoming an integral part of the consumer's ecosystem, according to the research group. Despite initial trepidation and single use applications of the technology, Juniper forecasts AR to become a key future platform for communication and commerce.
AR has a potential to engage a new generation of consumers in a unique manner, combining the personal nature of mobile devices with the Internet's wealth of accessible information. Juniper's report finds that as the market matures, the app ecosystem is set to expand rapidly over the forecast period.
Initial innovations will stem from games, such as Google Ingress, but the technology will expand to include lifestyle and fitness apps. It also contends the possibility of a paradigm shifting utilization of AR within social media, potentially breaking the digital-physical wall with potential future uses allowing a digital representation of a person to appear in the users surroundings.
Juniper Research forecasts that as the AR market matures the utilization of AR apps will evolve to suit the device, with the tablet becoming a natural environment for multimedia and second screen apps and the smartphone becoming a platform for navigation AR apps to thrive on. It notes that the forthcoming smart glasses will once again evolve this dynamic, as users will increasingly benefit from multiple AR capable devices each with unique app ecosystems.
The report also notes that the mobile AR market will continue to be dominated by three key regions, North America, Western Europe and the Far East & China. These regions benefit by being some of the most developed and mature smartphone and tablet markets in the world – the key platform for AR developers. These regions will also be the first to adopt smart glasses, the next big development for AR.
Piper Jaffray analyst Gene Munster thinks a virtual reality/augmented reality (VR/AR) "ecosystem" for iOS devices such as the iPhone could be ready to go by 2018.
"We believe 10 years from now Generation Z will find reality inefficient," he writes. "We believe the concept of an 'inefficient reality' is evident through smartphone use today — the precursor to mixed reality — offering users the ability to find more information as needed."
Munster says a search on LinkedIn revealed at least 141 Apple employees with a background in AR. He adds that there's evidence that Apple is conducting AR/VR systems research behind closed doors, including numerous filed and granted patents covering virtual displays, augmented reality and computer vision.
Last year Apple was granted a patent for VR goggles that would use an iPhone as the display unit. The invention is for a "head-mounted display apparatus for retaining a portable electronic device with display." It would allow you to connect an iPhone to a GoPro-ish head mount for viewing media on a private display. The invention would allow users to couple and decouple a portable electronic device with a separate head-mounted device.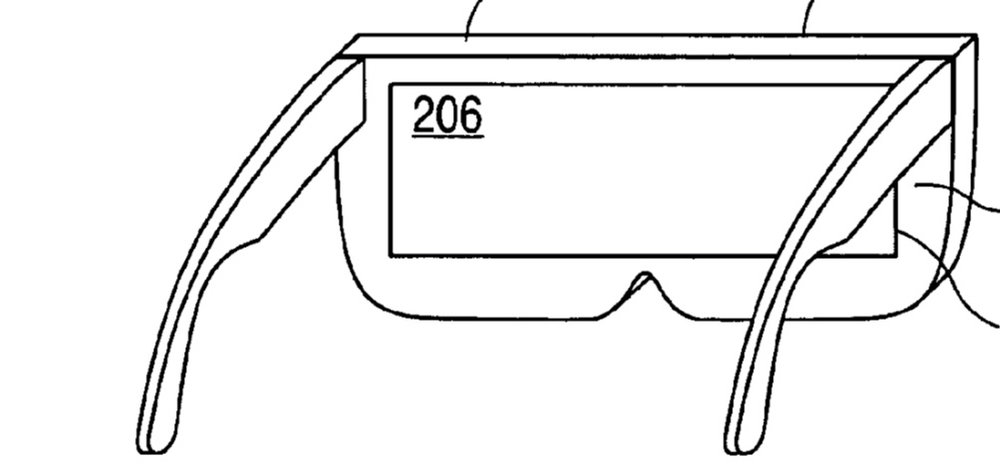 Another patent filing indicates that Apple has considered a 3D imaging and display system that would work with Macsand iOS devices, and which would scan and display simultaneously. Yet another patent filing describes a device for "projecting a source image in a head-mounted display apparatus for a user" to deliver "an enhanced viewing experience.
What's more, Apple has been scooping up VR/AR related companies, such as Emollient, a startup that uses artificial-intelligence technology to read people's emotions by analyzing facial expressions. In November 2015 the company acquired Faceshift, which makes a facial motion capture system.
In May 2015 Apple purchased Metaio, a company makes Metaio Creator, an AR authoring tool. In 2013, Apple bought PrimeSense, an Israeli maker of chips that enable three-dimensional (3D) machine vision.
These steps are expected to be the first in a path toward phasing out iPhone in favor of a mixed reality headset or similar device though that won't happen for at least 15 years, Munster says.