iHome's SD63 retro-style, hi-fidelity stereo headphones are cool looking, but didn't sit on my noggin especially well and lacked some oomph in the bass department.
The SD63 headphones feature plush ear cushions and a headband, a six-foot coiled cord, volume control and pivoting earcups, all complemented by stylish chrome accents and design details. They look good — though they're not quite as retro as I'd like — and are comfortable. The earcups swivel for single-sided or freestyle monitoring. However, they never sat well on my head, tending to tilt out slightly from the bottom of my ears, which didn't help audio quality (more on that in a minute).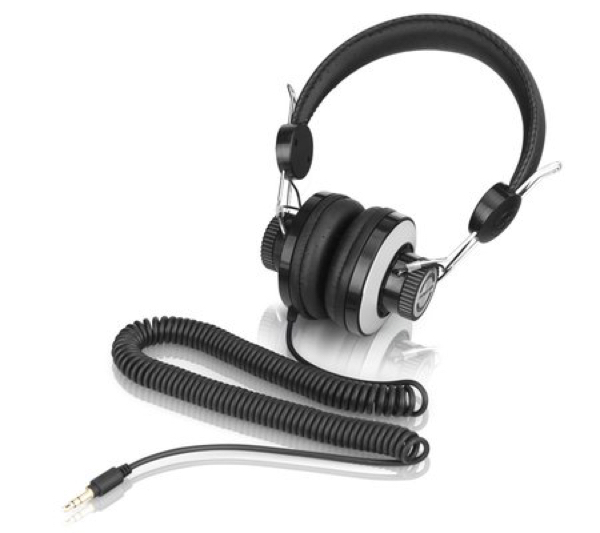 The rotary volume control on the earcup housing is convenient. I never could get the volume up really high, though that's probably a good thing, as it will keep the careless from blowing out their eardrums.
The SD63 is flexible, working with all music players and including a 6.3mm stereo plug adaptor. For those interested in such things, here are the tech specs:
D driver unit: 40mm dome type;
Impedance: 32 ohm at 1khz;
Magnet material: neodymium;
Sensitivity: 113db;
Frequency response: 20hz – 20khz.
The sound quality of the SD63 is average. Mid-ranges are solid, but bass lacks depth and highs and low details are good if not exactly crisp. Perhaps my head or ears are weirdly shaped; however, if you're interested in the SD63, find a dealer where you can slip 'em on to make sure rest entirely over your ears.