The Satechi Dual Sonic Conicals (v 2.0) are decent-sounding, low cost ($29.99) speakers that will appeal to owners of computers with crappy speakers, though they're certainly not targeted to those who want audiophile quality sound.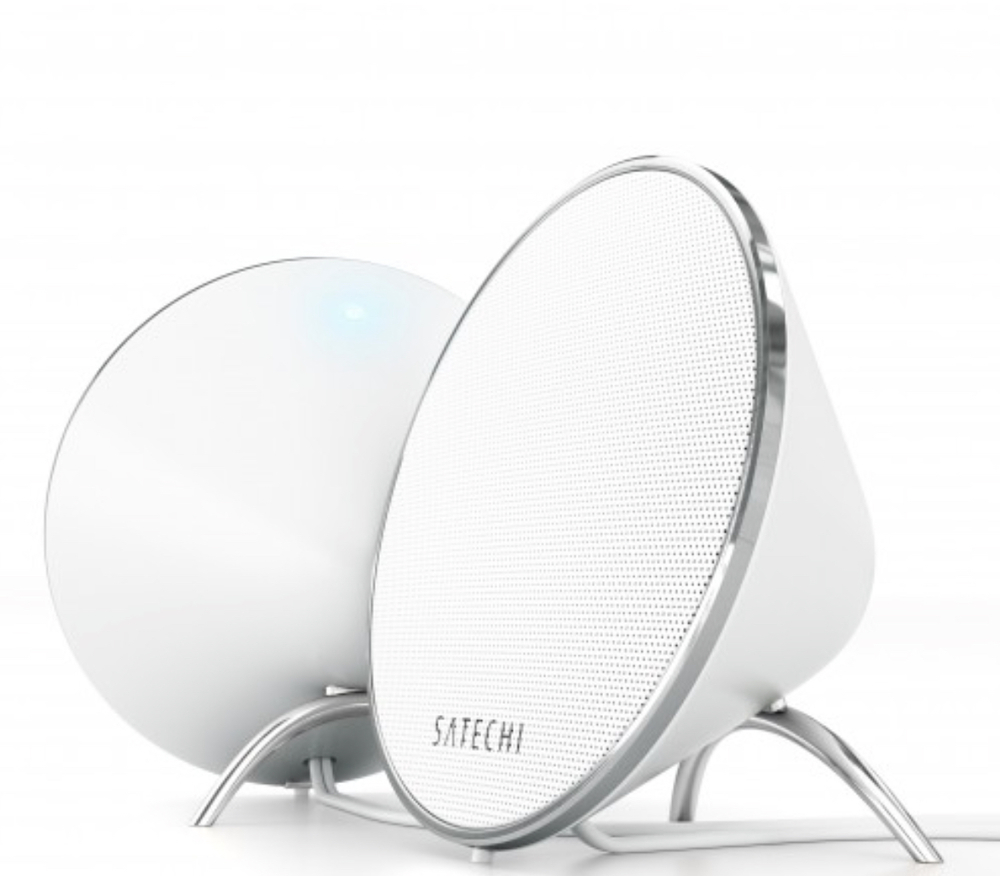 For example, I find the speakers on my 27-inch iMac more satisfying than the Dual Sonic Conicals. But for 30 bucks, the Satechi speakers — available in black or white — aren't bad, though the sound is a bit hollow and the bass distorts at high volumes. Also, the speakers have a couple of things going for them.
The cable features an in-line volume control, allowing easy volume adjustment. The Conicals small, sleek and attractive in a minimalist way with their cone shape and rubberized matte white finish.
For better and worse, they're powered by your USB port instead of an AC outlet. Better if you're running out of electrical outlets. Worse if you're running out of USB ports.
If your computer set-up offers pleasing audio, you can pass on the Conicals. However, if you need better sound but are on a tight budget, the Satechi speakers are worth a listen.