Ravpower makes — as you might guess from the company's name— charging and battery products. It's released two that will be of interest to Mac users, especially those of us who own 12-inch MacBooks.
Ravpower's $15.99 10400mAh Portable Power Bank boasts a 3.5A output that lets you quickly charge tablets and smartphones at the same time. I use it to charge my iPhone 6s Plus and 12.9-inch iPad Pro. The Portable Power Bank's 2A input takes less time (almost 50%) to charge itself compared to traditional 1A chargers.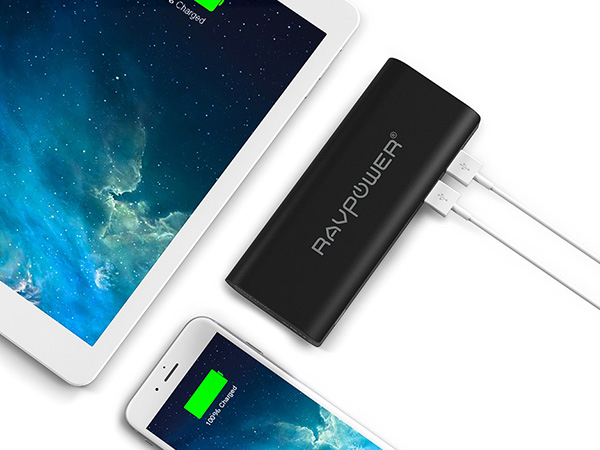 iSmart charging technology on both ports automatically detects and delivers the optimal charging current to match connected devices. For example, it delivers a 1A charging out for phones that have 1A charging input. The Portable Power Bank's 10400 mAh capacity can, for example, charge an iPhone 6s Plus three to four times and an iPad mini once before you need to recharge the power bank itself. Four status LEDs keep you informed of the remaining battery capacity
The folks at Ravpower say the portable charger will automatically shut down if a short circuit or overload output occurs while the unit is charging. What's more, it can purportedly be charged over 500 times without losing Lithium-ion battery effectiveness.
Then there's Ravpower's QC 2.0 30W Dual-Port Wall Charger. It's a one-trick pony, but it's a good trick. The $12.99 charger lets you simultaneously charge a USB device and a 12-inch MacBook thanks to its dual ports (USB and USB-C).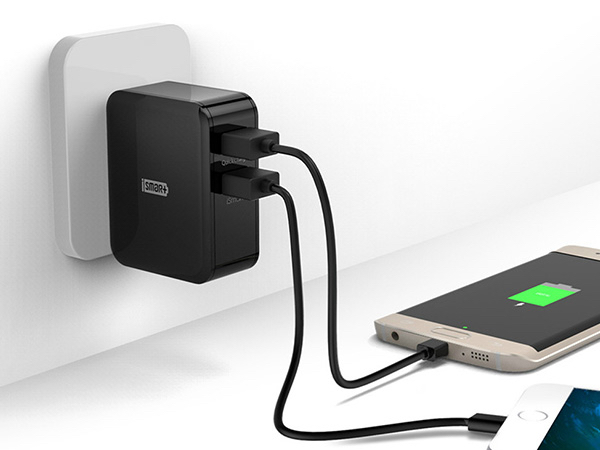 It has a 2.4A output per port for a total of 4.4A. It also boasts iSmart charging tech. Since it's designed with a foldable pin and durable casing, with over-heating, high current and voltage surge protection, it's a great gadget to have around and it's small enough to toss in a backpack, purse, briefcase, or suitcase.