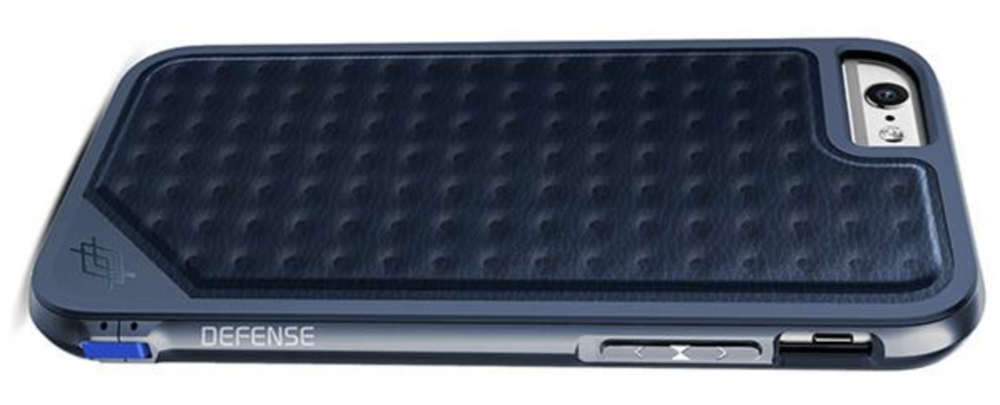 X-Doria has announced the release of the new X-Doria Defense Lux case for iPhone 6/6s and iPhone 6/6s Plus (US$59.99). The Defense Lux is unique in that while it provides luxurious good looks, it's also protecting your iPhone from accidental drops.
It all starts with a soft inner rubber layer that's reinforced with an impact-resistant polycarbonate backing, then locked in with a machined aluminum outer frame that protects the sides of your your iPhone. The buttons are protected with a metal cover to add a touch of class, but it's the rear panel of the phone — carbon fiber, soft leather, or crocodile skin — that is the proverbial icing on the cake.
The machined metal coupled with the interior soft rubber creates a case that has been drop-tested to survive 6.6-foot (2 meter) drops onto concrete. Unlike some other cases of this type, no tools are required for installation.
We'll have a review of the Defense Lux case soon; in the meanwhile, feast your eyes on the images above or visit the X-Doria website for more info.