Molotov TV, a popular Netflix alternative in France which combines live and on-demand viewing, has launched on the Apple TV, notes 9to5Mac.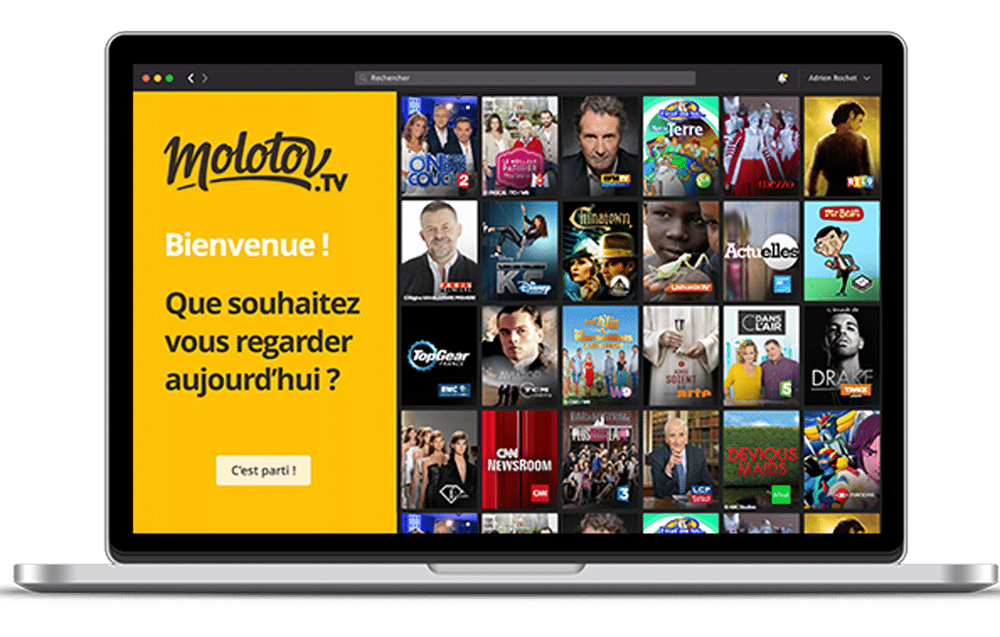 The service, already available on the iPhone and iPad, is a freemium one. The free service offers 35 free-to-air channels – including all the major French networks – plus ten hours of on-demand viewing per month. The paid service, at €9.99/month, adds 37 premium channels, up to 100 hours of on-demand viewing and simultaneous use on up to four screen.
Molotov has signed distribution agreements with France's top commercial net TF1, pubcaster France Télévisions, Gaul's second-biggest commercial channel M6, Franco-German net Arte, as well as DTT and cable channels including Nextradio TV, Lagardère Active, La Chaine Parlementaire, Public Sénat, Groupe AB, Disney Channel, Turner, Viacom, Euronews, France 24, TV5 Monde, TRACE Media Group, Gong média, Nolife, Nautical Channel, Les Chaines Interactives, Fashion TV and Luxe TV.
---
Get 30% off any WALTR Music/Video Converter license from Apple World Today