A few years ago the common scenario for the rumored Apple HDTV (the "iTV") was pretty much a traditional television set with (depending on which reports you believed): Siri voice control; gesture control; 3D (perhaps without glasses); use of an iDevice as a remote control; and a la carte TV programming.
Of course, the iTV never arrived. However, if Apple ever reconsidered the idea and really wanted to think different, it could serve up a modular TV or perhaps a glass screen powered by a Mac.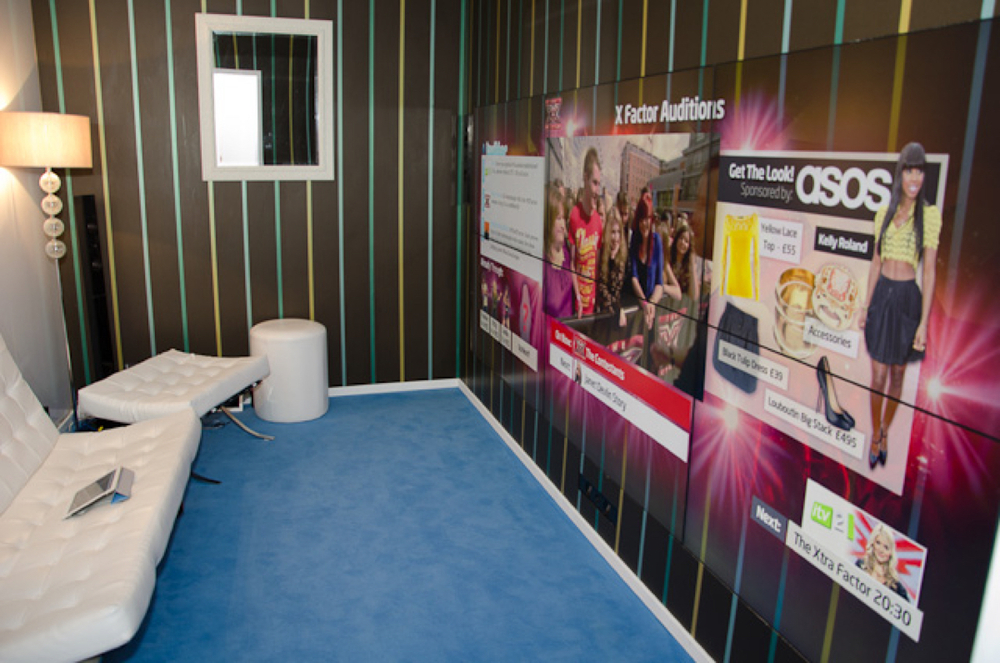 A 2012 article by Bloomberg Businessweek noted that Israel-based NDS, a TV services provider, believes the future of the television is modular. The company showcased a large matrix of six flat-screen TVs, without bezels, that combined to form a honkin' big TV wall. The displays could be broken up, airing a video in varying sizes near the middle of the wall, with personalized and content-relevant widgets off to the side. With some cinematic 4K content, for example, a viewer could use the whole screen.
NDS used a computer with multiple video outputs to power its six-screen TV wall. This could soon be done using small, mesh networking-capable modules. However, if Apple ever decided to enter the television market, perhaps it could offer a modular TV model powered by a Mac. A Mac mini, perhaps.
NDS Chief Technology Officer Nick Thexton thinks TVs will, in the near future, consist of smaller displays that can be combined to fit a room. Think of 6-in. to 8-in. squares without bezels that you can buy individually, mount on a wall next to one another, and gradually expand the size of the full display to fit your needs. Instead of watching your morning news in theater mode, you might watch much smaller clips and use the rest of the screen for other information.
Four years ago — an eternity in tech terms — NDS ran its demo using an iPad, allowing users to change the immersion level — and display size– of a video with simple sliders. So imagine this scenario:
An iTV with a basic 30-inch central screen. Screen size could be expanded by adding display modules, which you buy as you need 'em or can afford 'em. All of this is powered by a Mac and run using an iPad or iPhone.
If not a modular iTV, perhaps Apple will sell transparent screens with a glass bezel that you can fix to the wall in every room of your house. What about screens that hook up to the current Apple TV set-top box (and its descendants) and stream content from your Mac and iTunes. And the screens could use haptic ("touch") technology.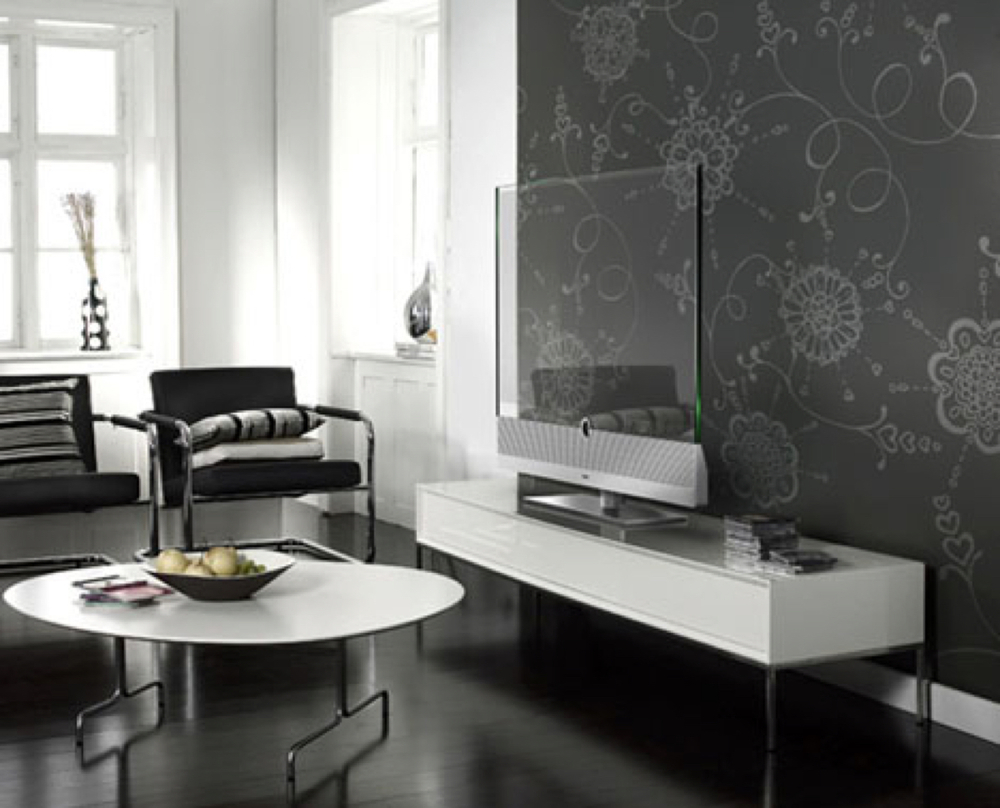 I especially like the idea of the Mac being an integral part of an Apple television scenario. These imaginary products may never see the light of day. But they do sound cool, don't they?
---
Banish that low-light graininess in your photos with Noiseless CK for Mac