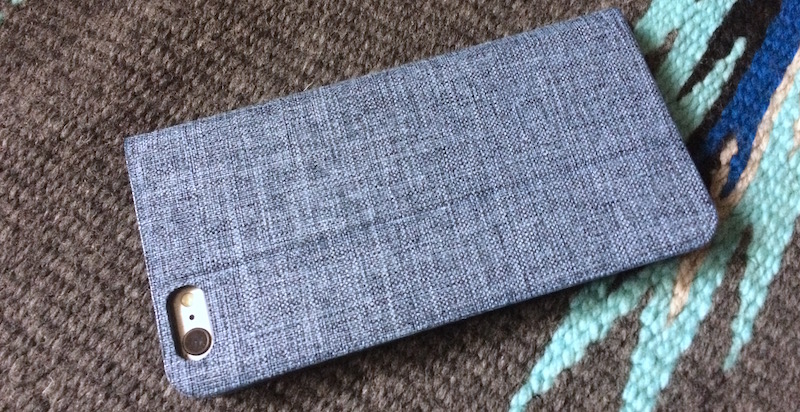 When it comes to wallet cases for the iPhone 6/62 Plus that I've reviewed, there are some that have been both impressively useful and stylish, and some that were exactly the opposite. Today we're taking a look at the STM Atlas (US$34.95), a low-profile wallet case that looks great and provides protection for your big iPhone, all while not costing you an arm and a leg.
Design
The exterior of the Atlas is the most eye-catching feature. STM — a company well-known for the excellent bags it produces — used a textured fabric that has a good feel to it and looks quite nice, too. Inside, the case features a polycarbonate shell to hold the iPhone 6/6s Plus and has a microfiber lining.
One thing I've found with many cases like this is that they tend to pop open. STM uses two small suction cups to hold the front cover of the case flush against the screen of the iPhone, so you won't have to put up with an "open door".
A final design feature that I like about the Atlas is the fact that it can be used as a prop-up stand for the iPhone. If you like to watch video on your iPhone in landscape orientation, the stand capability means you can watch hands-free.
The case comes in three colors — charcoal, denim, and red.
Function
As with many cases of this type, the Atlas is not made to hold a "deck" of credit cards. Instead, the idea is that if you're out shopping or clubbing, you might just want an ID and one credit card. That's all you're going to fit in this case, as the two slots really don't have the capacity to hold more. Some other wallet cases have more capacity — for example, Pad & Quill's much more expensive Luxury Book — have more card slots and even a small slot for bills.
It's quite easy to put an iPhone 6/6s Plus into the Atlas, and once it's in the polycarbonate shell, it's also easy to remove later on if you want to put the phone into another case. The "stand" function works really quite well, and I definitely like the way that those two little suction cups keep the cover of the Atlas flush against the iPhone's screen.
Conclusion
The STM Atlas wallet case is reasonably-priced, is attractive, slim, and is easy to put an iPhone into. However, if holding more than an ID and a credit card is what you need a wallet case for, you'd be better served with other wallet cases.
Apple World Today Rating (out of 5 stars): ★★★★