On a regular basis, Apple World Today posts a list of notable new apps or app updates that have been released. They may not necessarily be new, but they're popular and deserve mention. Here are today's picks.
Mac OS X Apps and Updates
Slugline
There's writing, and then there's screenwriting. Screenwriting is a completely different animal, with a specific format that includes the script, scene descriptions, motivation of the character, and more. Slugline ($39.99) is a combination of a simple distraction-free text editor with a powerful outlining tool and more.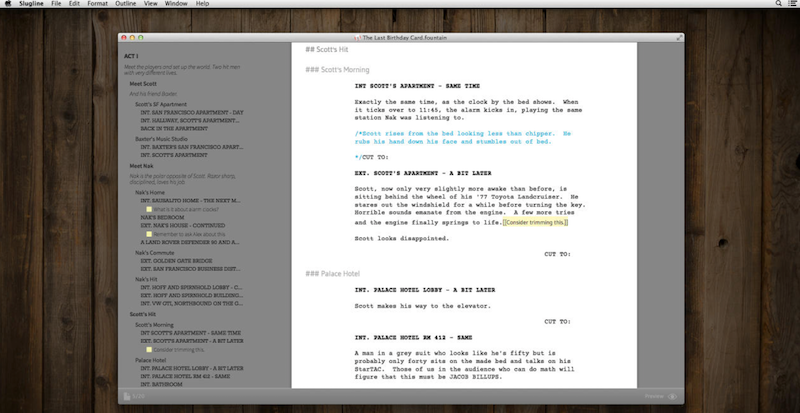 Notes, Scene Synopses, and Omitted text help to keep you organized, while structure templates provide a way to make sure your screenplay contains the elements that will help it sell. When you're done, the screenplay can be printed or sent to your agent (or that famous producer) in PDF format.
Priime Styles
There are a lot of apps that can apply themes to your photos, but only one Priime Styles ($29.99). The app — which earned an editor's choice on the Mac App Store — features professional photo presets that were created by some of the world's best photographers.
Priime Styles integrates with both Apple's Photos app and Adobe Lightroom, adding over 100 photo styles to your workflow. One of my favorite features? The ability to see your photo with a number of presets applied to it for comparison purposes. In addition, a single style can be added to a group of photos simultaneously to instantly give them the same look and feel. Priime Styles supports the standard TIFF, JPG, and PNG formats, but also imports RAW photographs in a number of proprietary formats.
iOS Apps and Updates
Chinese Skill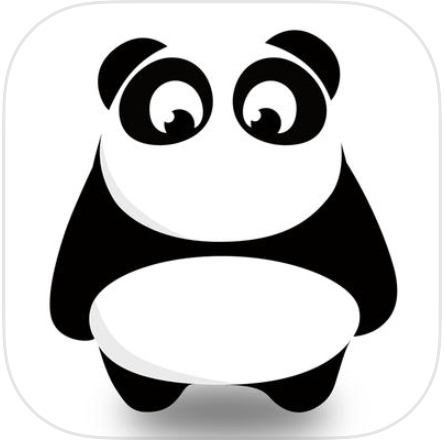 Have you ever thought about learning Mandarin Chinese? It's the language spoken by over 1 billion of your fellow inhabitants on Planet Earth, and for many it's a great second language to know for business or travel. Chinese Skill is a free app that uses a game-based format to teach you the language.
You learn over a thousand key words and phrases, and almost double that number in essential Chinese characters. Lessons cover greetings and introductions, shopping, travel, food, games, past and future, friends and social life, dining and vacation…and even dating and flirting.
Chinese Skill is a great way to get your feet wet in learning this traditionally difficult language.
Klocki
Do you love puzzle games? You'll really love the latest from developer Marciej Targoni — Klocki ($0.99) is a deceptively simple-sounding game as you have one goal, to connect different kinds of lines together. But how you make those lines meet up is the brain-teaser!

Klocki is a universal app for iPhone and iPad, and has quickly made it to the number 9 spot on the Top Paid Apps in the US App Store. Add in relaxing music and sounds by Wojciech Wasiak, and you have a challenging game that is calming at the same time.