In these days of high-speed Internet connections and low-capacity SSD drives in laptops, cloud storage services are becoming more and more popular. Like me, you may have several different cloud accounts. This is where Eltima's $29 CloudMounter app for Mac OS X (Yosemite or El Capitan) comes in handy.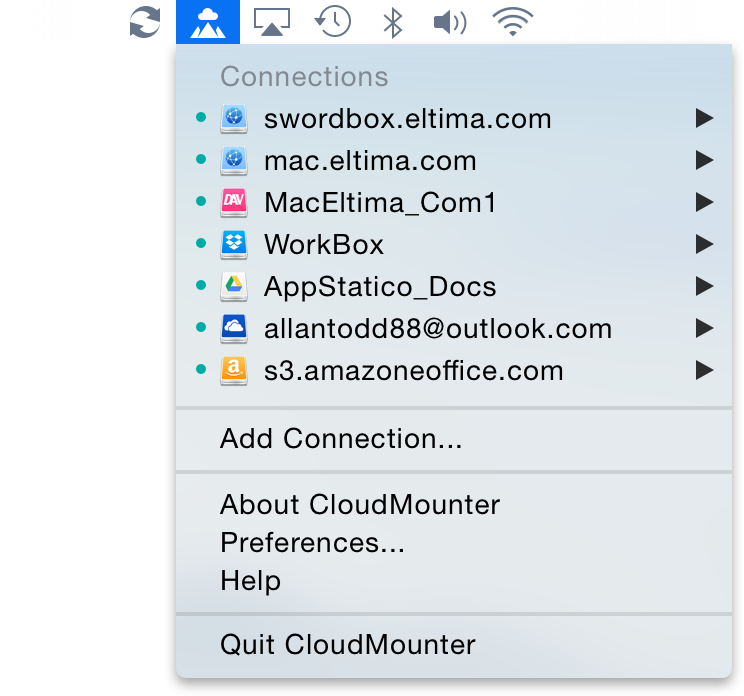 It allows you to manage most all of your clouds from a single point of access and mount various cloud services and web servers to your Mac as local disks. I say "most" because there's no iCloud support. However, you can connect to Microsoft OneDrive, Google Drive, Amazon S3, Dropbox, FTP and WebDAV servers in the Finder as if they were located on your computer.
The way CloudMounter works is simple. The main window of the app is basically a connections manager with corresponding buttons for each supported service and protocol. Just choose what you want to connect, enter your login credentials and you can manage your online files as mounted drives in Finder.
Importantly, CloudMounter doesn't store your log-in details. Access to cloud services is performed through their developers' application programming interfaces; FTPWebDAV passwords are securely kept in Mac OS X's Keychain and sent directly to the servers via SSL-encrypted channels.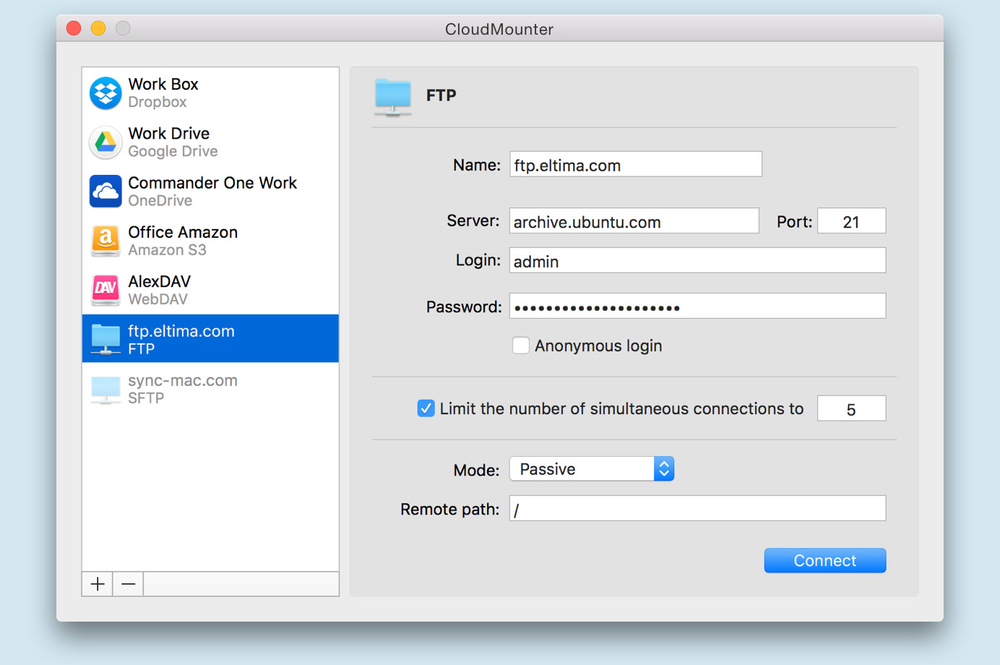 Another sweet touch: no space of your Mac disk is used. Unlike native clients CloudMounter doesn't sync local information with your online accounts; it actually mounts remote servers to your Mac, like removable disks. You can copy, move, open, download and upload files to your cloud servers, and you won't see any difference from working in your local folders. You can even move files between accounts, without copying them to a local computer.
If you work with only one, perhaps two, cloud services, you may have little need for CloudMounter. However, if you have multiple cloud services, the Eltimate app will make your life and workflow simpler.
---
Hide those files and folders you don't want others to see: Get Hider2 now!