The Mac OS X Dashboard it could learn some tricks from Panic Software's Status Board for the iPad (pictured).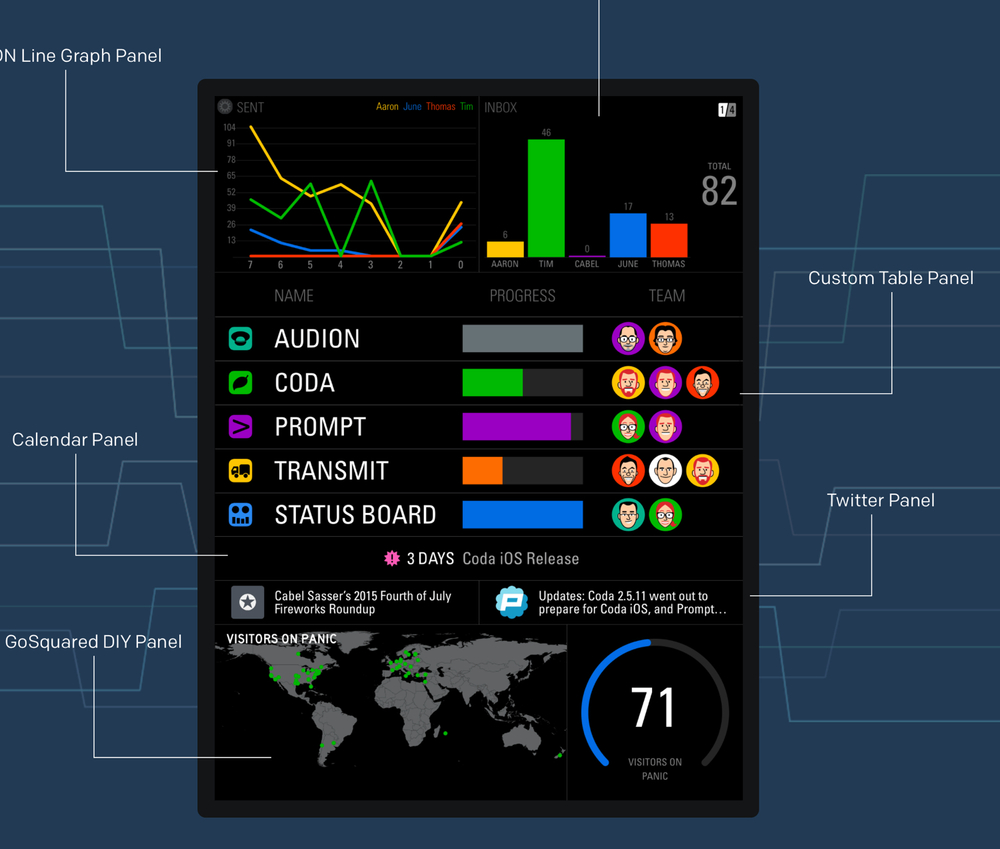 In other words, there would a predefined grid for widgets to fit it. The widgets — at least some of them — could resize to fit inside larger or smaller areas of those grids.
Also, the Dashboard in this incarnation would have a customizable background image. That way folks can create their own "themes." By the same token, you'd be able to have multiple Dashboard screens not just one.
---
Add detail, sharpness, and contrast control to your photography with Intensify CK