On a regular basis, Apple World Today posts a list of notable new apps or app updates that have been released. They may not necessarily be new, but they're popular and deserve mention. Here are today's picks.
macOS Apps/Updates
MacXDVD has released MacX MediaTrans (http://www.macxdvd.com/mediatrans/?pr), an iPad/iPhone content management solution for Mac OS X. It integrates with photo backup, music manager, video transfer and USB drive on demand and is designed to free up the space on an iPhone and iPad.
MacX MediaTrans supports two-way transfer between iOS devices and Macs. You can: create, delete and edit playlists; transfer video back and forth; back up photos; and even use an iDevice as a USB flash drive.
MacX MediaTrans requires Mac OS X 10.7 or above (including macOS Sierra), iOS 7 or above (including the latest iOS10), and iTunes 11.2 or above. It costs $29.95 for one Mac with a one-year free upgrade.
iOS Apps/Updates
The new PolaroidSwing allows you to create and share moving photos on your iPhone with one tap and creates an engaging new visual medium to stand alongside photos and videos. The app captures one-second moments that "magically" come to life when you touch them or swing your phone.
AppyTherapy has introduced Handwriting Heroes 1.0. The $2.99 educational app teaches letter formation through animation, music and interactive stories. Each letter has a tale that describes the stroke sequence and explains why the letters are formed the way they are.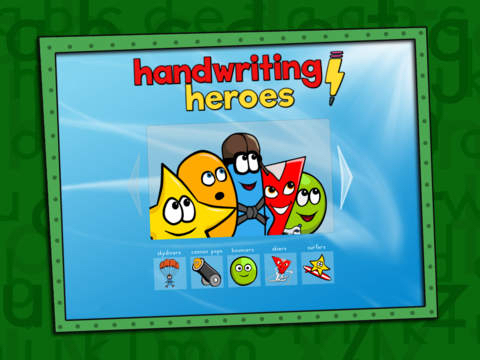 Fantagram has launched 9cam 1.0. It's a free camera app that adjusts filters, exposure, brightness and more for you.
Andreas, Christopher, Johannes and Tobias Lott have created Bearbushkas 1.0.1 for the iPad. It's a $1.99 local multiplayer experience where up to four players battle each other on one Apple tablet. Each controls a Soviet bear cosmonaut in a matroshka-shaped spaceship armed with missiles and lasers.
---
Tonality CK – create beautiful black and white photos on your Mac