Taxes, talking to your home, and revenue streams are all in today's Apple news:
US Treasury Secretary Jacob Lew is meeting with the EU's antitrust head to forestall a penalty of Apple on back taxes
iDevices adds Alexa compatibility to its line of home automation products
Piper Jaffray analyst Gene Munster thinks the iPhone 7 could be big for Apple
Apple supplier TSMC reports excellent 2nd quarter revenues and is expected to do even better in the next quarter
The text version of the podcast can be read below. To listen to the podcast here, click the play button on the player below.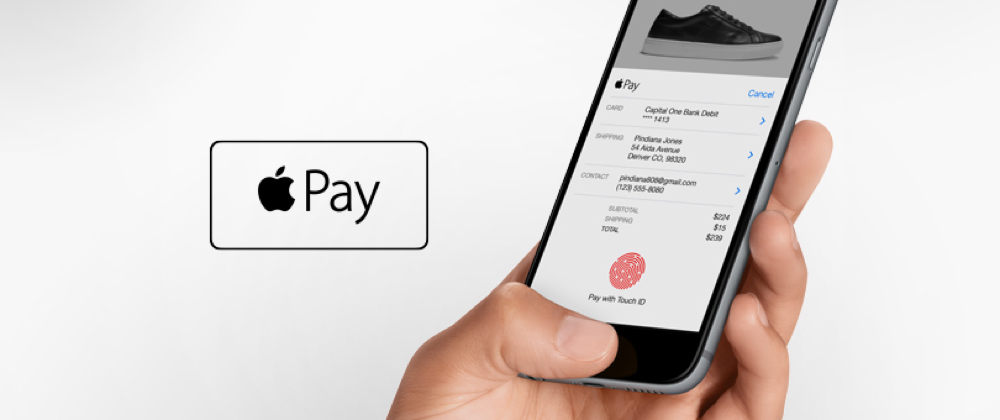 ACG's latest Mobile Pay Tracker found that Samsung Pay users report higher satisfaction levels and fewer issues at the point of sale compared to Apple Pay, with near equal proportions recommending both mobile payment brands. Since its inception, Apple Pay has attracted educated, affluent, and young users, and Samsung Pay users look similar.
"Only the newest, and most expensive, models of phone support mobile payment, so owners tend to be affluent," says Marianne Berry, managing director of ACG's Payment Insights practice. "Owners of the Samsung Galaxy and Note look demographically similar to owners of the iPhone 6 series, although iPhone owners are almost evenly divided between men and women, whereas Android phones, Samsung included, tend to skew male."
Within the pool of eligible phone owners, mobile pay users are even more affluent and well-educated than non-users. Users of both mobile pays rate their experience positively, but Samsung Pay users report higher levels of satisfaction than their Apple Pay counterparts (92% vs. 84%) and are near equally likely to recommend the application (49% vs. 53%).
"The impact of satisfaction becomes more telling when we examine how these users pay for their monthly purchases," says Berry. "The majority of Samsung Pay users utilize other payment methods less since beginning with Samsung Pay. No other mobile payment application can say that." In fact, Samsung Pay eligible consumers report the highest proportion of discretionary spend going to the payment app (22%), while Apple Pay eligible consumers cite a lesser proportion (15%), behind both credit card and cash spend."
Samsung Pay users also spend more using the service ($82 vs. $75) within an average week. They report fewer difficulties at point of sale (19% vs. 31% for Apple Pay), presumably due to the technology that mimics the magnetic stripe and allows it to be used at a much wider range of merchants.
"Samsung Pay advertising highlights this benefit, and 37% of those who are aware of this have used the method where other mobile pays aren't accepted," says Berry.
Where signage isn't easily viewable, Samsung Pay users show greater enthusiasm to use the method in-store, with 56% always asking store personnel about acceptance compared to 42% of Apple Pay users.
"Some of this may be due to its newness, with most Samsung users reporting three months of experience compared to a year for Apple Pay," says Berry. "Even so, Samsung Pay outscores Apple Pay on a number of metrics. Right now the pool of eligible Samsung users is much smaller than Apple's, but as more Samsung phones are upgraded, the application's broader merchant acceptance has the potential to more quickly convert its smartphone owners to Pay users."
The study was conducted online among 2004 consumers in the US with Apple Pay eligible, Android Pay eligible, and/or Samsung Pay eligible smartphones between March 3 to April 7.
---
Brand New! The Strada Folio Cases For The Apple iPhone Are Now Available at OtterBox.com!