By Aaron Lee
If you've not played around with still motion videos — videos where photos are shown only for a fraction of a second (think Apple's Live Photos)— you might give it a try. They're lots of fun.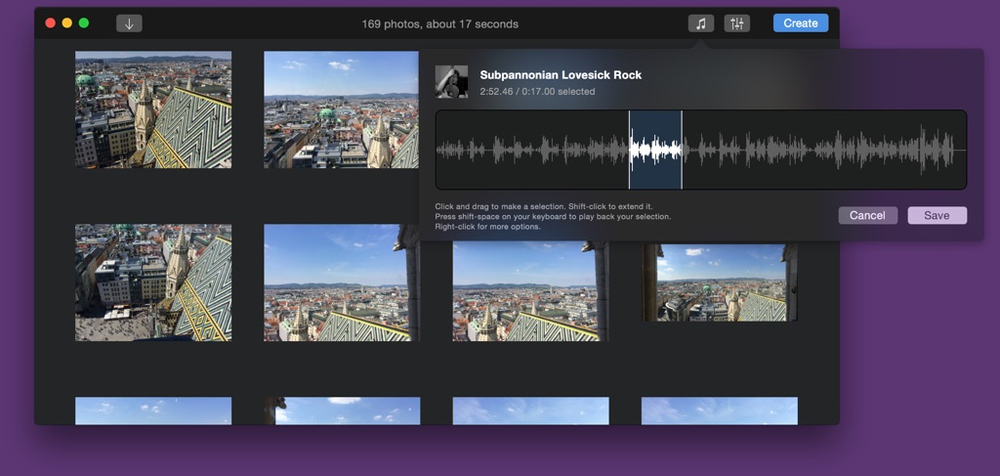 Eternal Storms Software's Glimpses for Mac OS X lets you create still motion videos with just a few clicks and share them on popular video services. You can import photos from your hard drive, flickr or Instagram and add a soundtrack from your iTunes library. Glimpses does the rest for you. The software can output video up to 1080p. Or it can choose the best resolution automatically based on the smallest photo. This way, it can reduce or eliminate the occurrence of black borders around the photos.
If the chosen (optional) soundtrack is longer than the duration of the final video, the soundtrack will automatically be faded out at the end to make it a smooth experience for viewers and seamless for users of Glimpses. After the video is created, it can be posted to services such as YouTube and Vimeo, as well as Facebook and flickr — right from within the Eternal Storms Software app.
Glimpses requires Mac OS X Yosemite or El Capitan. It's available on the Mac App Store for $19.99. A free 15-day trial is available at the Eternal Storms website.
---
Classic protection: Pad & Quill's Little Pocket Book Case for iPhone® SE