Everybody is jumping on the Swift programming language, not just for writing Apple apps, but for most other computing platforms as well. Apple has promised the delivery of an iPad "Swift Playgrounds" app this fall, but if you don't want to wait you can get a jump with these deals on two Swift programming online courses. We have the We❤︎Swift "Swift Programming from Scratch: Interactive Learning Platform" course for just $10 (usually $40 from the instructor) and "Learn Swift Programming Step by Step" from Eduonix Learning Solutions for only $18 (normally $49).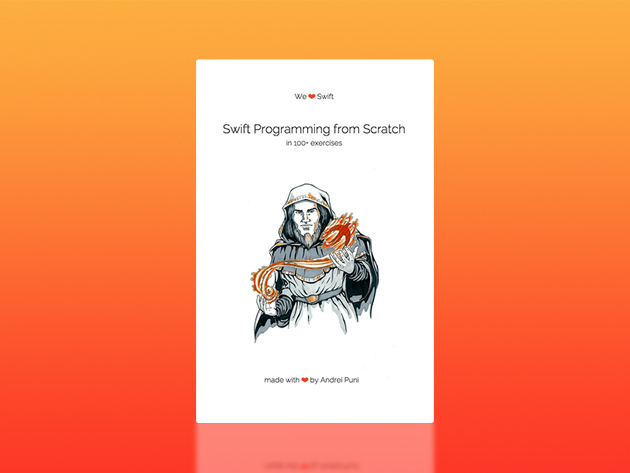 Andrei Puni's Swift Programming from Scratch: Interactive Learning Platform course has had over 100,000 attendees and is considered to be "hands down one of the best resources for people who have no programming experience." You'll interactively learn the fundamentals of programming with over 100 exercises, learning one concept at a time at your pace. And Swift Programming from Scratch also helps new programmers to understand Xcode, Apple's integrated development environment.
Eduonix has been training professional developers for over a decade, and the Learn Swift Programming Step by Step course uses practical examples to teach you the Swift programming environment and its syntax. You can access over 55 lectures at any time, day or night. The course includes a module on Xcode, making it a perfect class for anyone who wants to develop apps for iOS or Mac.
Don't wait too long to take advantage of the courses, as the special low pricing won't last!