By Grover Hastings
Dockem's Koala Mount— designed to securely holds your iPad or other compatible tablet device in place on any wall or hard, vertical surface — fits any size tablet you might have. That is definitely a plus in its favor. You can mount it on any flat vertical surface.
The Koala Mount features a hidden cord clip to keep your charger at-hand. To use the mount, slide your iPad or tablet into the side brackets for a secure fit. When you're ready to take your device on the go again, just slide it out of the brackets with one hand.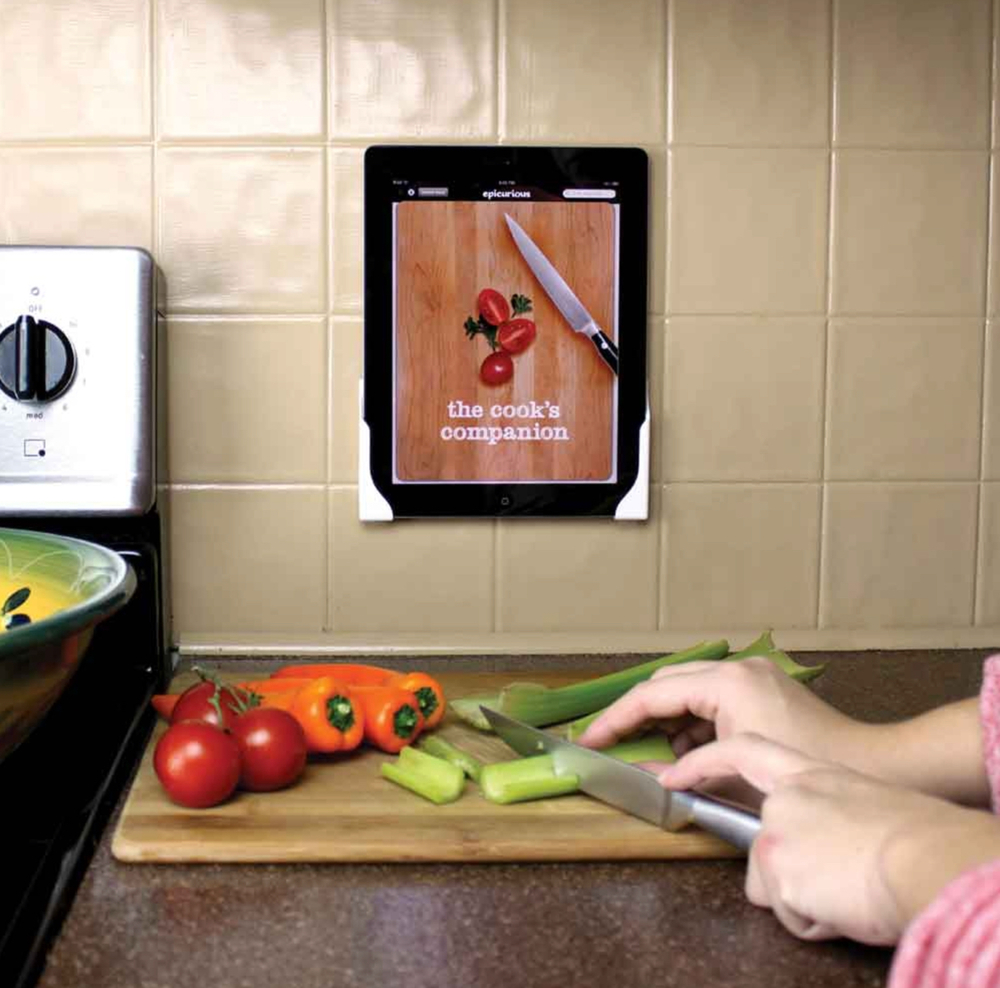 The Koala Mount uses two independent brackets allowing you to space them at the correct distance apart for your tablet. I tested it with the iPad mini. You also have the flexibility to use the mount to hold your tablet with a landscape or portrait view. The Koala Mount can be used along with many protective cases including the Apple Smart Cover, and you can charge any tablet while it is resting in the mount.
In an office cubicle, I can see it being placed handily on the wall near the computer, easy to access. I use it in a home environment and did not find a place in our two bathrooms to place the Koala Mount where it would be easy to access from "the throne." Thus, the Koala Mount in limited in its intended use as far as I can evaluate.
The Koala Mount retails for $14.99 and includes two Koala brackets, two Standard 3M Command strips, a surface prep pad and full instructions.
---