Apple files for — and is granted — lots of patents by the U.S. Patent & Trademark Office. Many are for inventions that never see the light of day. However, you never can tell which ones will materialize in a real product, so here are today's patent highlights:
Apple has applied for a patent (number number 201601622127) for a "user interface for combinable virtual desktops." Among other possibilities, it would allow iOS apps to run in Mac OS X in a virtual environment.
In the patent filing, Apple notes that by instantiating multiple virtual desktops that are each associated with an app, one or more application windows for the application are displayed in a corresponding virtual desktop. In some embodiments, multiple virtual desktops can be merged so as to display application windows from multiple virtual desktops in a single merged virtual desktop.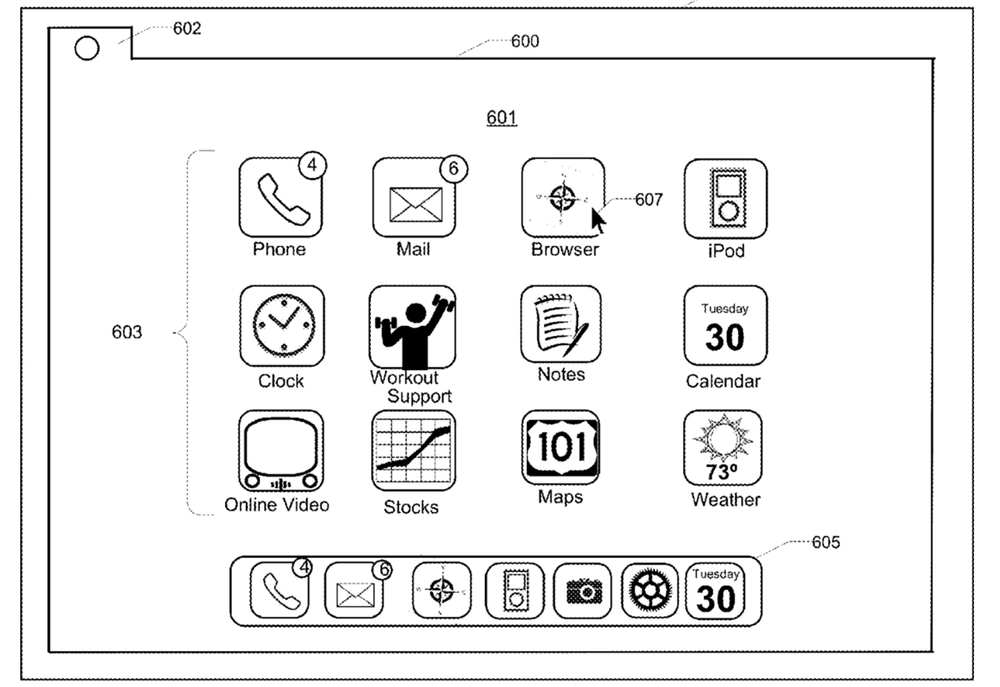 The patent filing says: "embodiments of electronic devices, user interfaces for such devices, and associated processes for using such devices are described. In some embodiments, the device is a portable communications device, such as a mobile telephone, that also contains other functions, such as PDA and/or music player functions. Exemplary embodiments of portable multifunction devices include, without limitation, the iPhone, iPod Touch, and iPad devices from Apple Inc. of Cupertino, Calif.
"Other portable electronic devices, such as laptops or tablet computers with touch-sensitive surfaces (e.g., touch screen displays and/or touch pads), are, optionally, used. It should also be understood that, in some embodiments, the device is not a portable communications device, but is a desktop computer with a touch-sensitive surface (e.g., a touch screen display and/or a touch pad)." For example, my iMac could run apps from my iPad Pro.
Next up: Apple has been granted a patent (number 20160162052) for a "collaboration system." The goal is to make it easier for OS X and iOS devices users to work together on projects. Think of it as a digital whiteboard.
In one embodiment, users could add content to a digital system by using an Apple Pencil that streams coordinates so that input to the digital system may be based on conventional pen and paper handwriting. In another embodiment, a pie-based menu system is used for input to large display area digital devices in which an occluded portion of the pie-based menu system is not used for direct input by the user.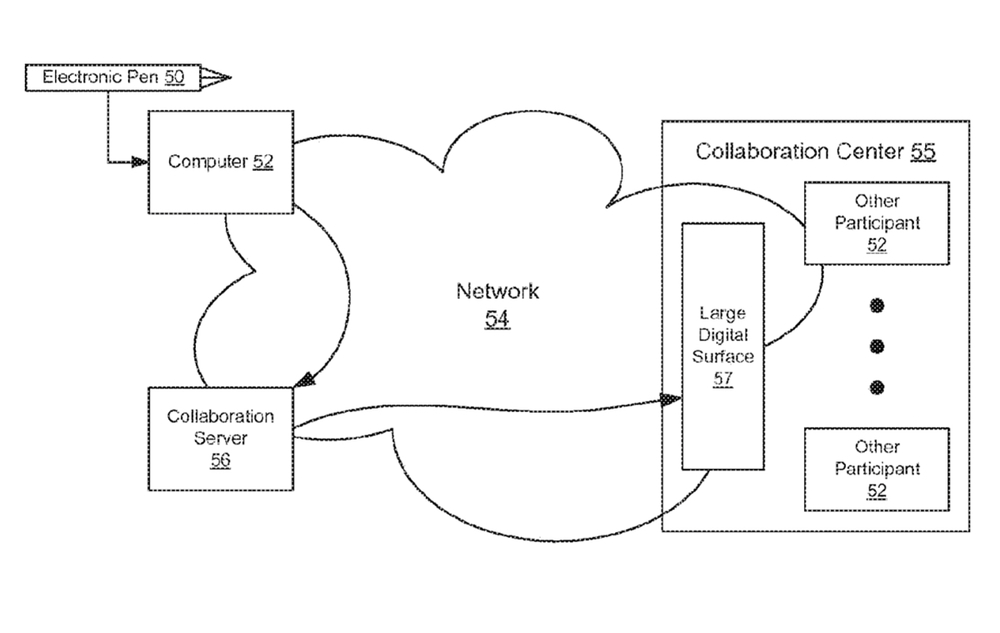 In the patent filing, Apple notes that whiteboards have changed from being flat white boards on which participants could write using erasable markers, to the point where they're now being implemented using large digital surfaces. These same types of large digital surfaces are also being used to implement tabletop surfaces or other horizontal surfaces to let users input and view content on the table rather than requiring the users to look up at a wall.
As these systems become more prevalent, Apple says it would be advantageous to provide a manner for remote participants to collaborate with people geographically located with the large digital surface. Similarly, it would be advantageous to provide a more optimal way for users to access functions associated with programs running on the large digital surface.
---
Banish that low-light noise in your photos with Noiseless CK