By Aaron Lee
Escape Velocity Apps' CloudSlice for iOS lets you use your favorite cloud services in a new way. It lets you treat all of your linked cloud services as a single storage location which helps just a tiny bit to meet the need for a personal, private cloud to store your data that you'd access from your devices anywhere.
One advance of CloudSlice is that, rather than rely on the security measures of a single service, it uses the combined security of five different services (iCloud, Dropbox, Microsoft OneDrive, Google Drive, and Box) to safely keep your photos private on the cloud.
It works like this: CloudSlice lets you link up to five cloud storage services to your iOS devices and use them as one cloud storage location. All you need to do is select photos from your photo library and tap the upload button – CloudSlice handles all of the encryption, slicing and storage work for you.
When you upload a photo using CloudSlice, each image is encrypted using a key only you possess and divided into slices. These slices are then uploaded to each cloud storage service.
After you upload a photo to your linked cloud services with CloudSlice, the pic is still on your device. Thankfully, CloudSlice doesn't automatically delete any photos.
On Apple's iCloud, your slices are kept in your private CloudSlice app "sandbox." This storage area belongs only to your iCloud account.
For all accounts except iCloud, a special "CloudSlice" folder is created to store your photo slices. The locations of these folders are:
Dropbox > Apps > CloudSlice
Google Drive > CloudSlice
Microsoft OneDrive > CloudSlice
Box > CloudSlice
Using CloudSlice has worked smoothly for the five days I've been test driving it. However, note that you shouldn't do anything with the aforementioned folders? Let CloudSlice to manage the slice files contained in them. If you move or delete a slice, then CloudSlice will be unable to find that part of your photo – which means your photo could not be put back together.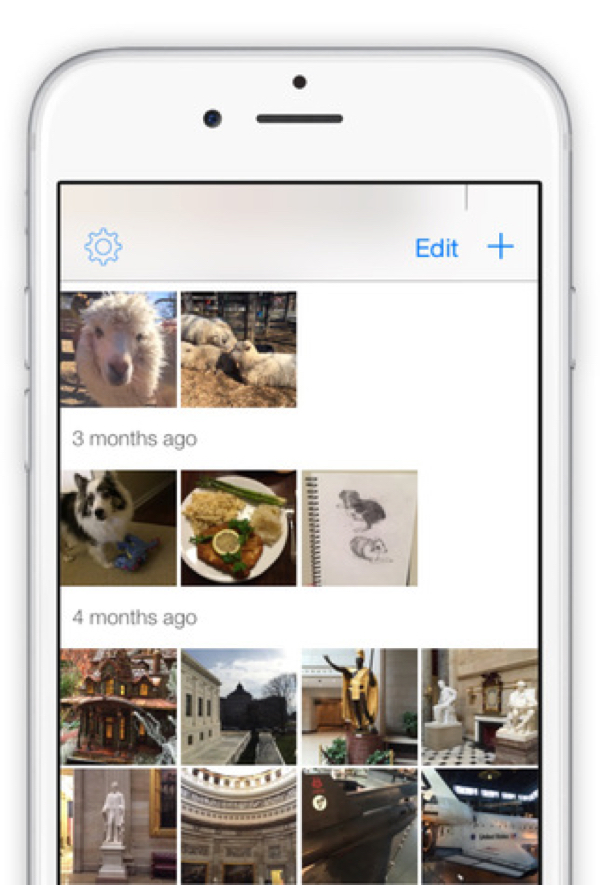 CloudSlice's approach provides improved security since your complete photo isn't stored anywhere on the cloud; only the slices exist on the storage servers. If any individual cloud storage service is compromised, no one can get a copy of your photo, only slices, according to the folks at Escape Velocity Apps. Since each slice only contains pieces of encrypted image data, your photos aren't exposed.
Speaking of security, while you should definitely use different passwords for your linked cloud services, you should use the same CloudSlice password on each device on which you install the CloudSlice app. Otherwise, you won't be able to decrypt and retrieve your photos across all of your devices.
CloudSlice is available at the Apple App Store for $2.99. At that price, it's worth a test drive. And while it still doesn't provide the perfect personal cloud for all your data, it's a start.
---
The Woodline Case from Pad&Quill: Kevlar meets wood in a stunning new iPhone case