On a regular basis, Apple World Today posts a list of notable new apps or app updates that have been released. They may not necessarily be new, but they're popular and deserve mention. Here are today's picks.
iOS Apps/Updates
Full Fat has introduces Golf Island 1.0. In the free game you join Terry the Toucan on a golfing adventure with tropical islands, cherry topped ice cream mountains, dancing trees, and a giant pineapple. Golf Island is a fantastic mix of surreal level design, loveable animal caddies with superb ball control.
Planet of the Apps has launched Ensō. It's a free puzzle game where the goal is to match three or more same-colored orbs in a row.
Mac OS X Apps/Updates
Lemke Software has rolled out GraphicConverter 10, an update to its image utility for OS X that offers the ability to convert over 200 different file formats into any of 80 graphic formats. The upgrade brings a number of new features, including face recognition, collage creation, custom brushes, and the ability to work with Apple's new Live Photos file format.
GraphicConverter 10 requires Mac OS X 10.9 or later. It's available for $25.95 until June 30 at the Mac App Store in the Graphics and Design category. It can also be directly purchased online from the Lemkesoft website for $39.95. Users of the current version of GraphicConverter can upgrade at the Lemkesoft website for $25.95.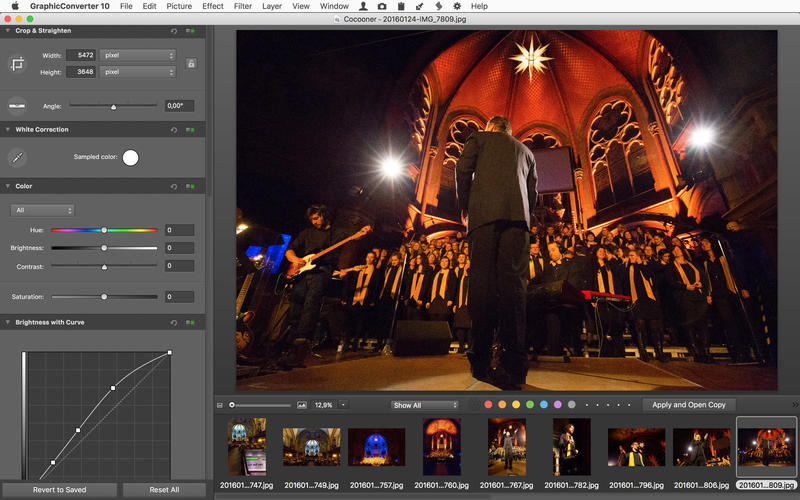 Reggie Ashworth has announced AppDelete Lite 4.0.5, an update to his Mac application deletion utility available at the Mac App Store. The new version is a maintenance upgrade.
Via drag and drop, AppDelete Lite will uninstall anything along with all of the associated items. With it you don't have to hunt through your system to find and delete these items manually.
AppDelete Lite 4.0.5 requires OS X 10.7.3 or higher and costs $3.99. AppDelete Lite users to upgrade to AppDelete for an additional $3.99, but only via the AppDelete/AppDelete Lite website.
---
Aurora HDR: The only Mac app you'll need for High Dynamic Range photography