The Information reports that Apple is working on "an Amazon Echo-like device with a speaker and microphone that people can use to turn on music, get news headlines or set a timer." The Echo (pictured) is Amazon's voice-activated smart home speaker.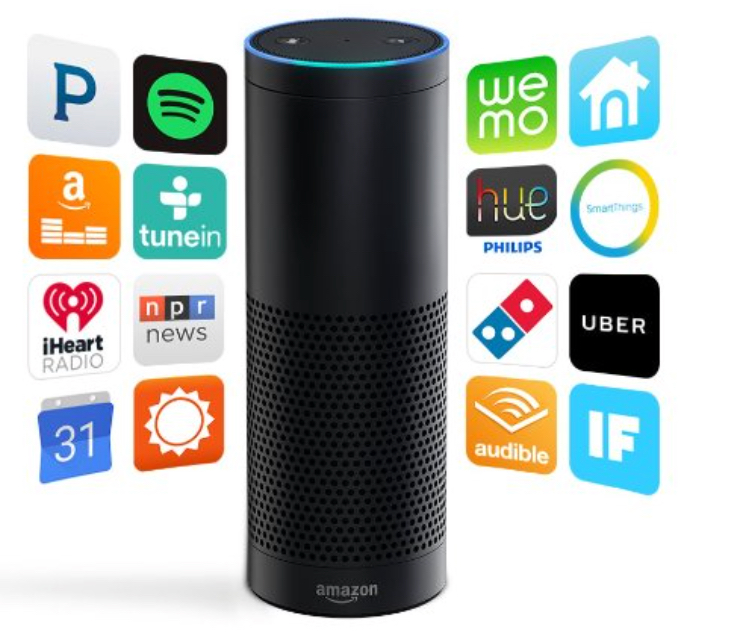 The article adds that Siri, Apple's "digital assistant," will power the gadget. The Information says that Siri will be opened up to third-party developers through an SDK [software development kit] to be unveiled at Apple's Worldwide Developer Conference next month. (Siri is also rumored to be coming to the Mac.)
While Siri supports some third-party services such as Yelp, Apple hasn't yet released an SDK that any developer can use to create Siri-powered services. However, Amazon rolled out an SDK last year for Alexa, the voice assistant powering its Echo speaker line.
Chances the rumor is true (IMHO): 60%. I'm almost certain Apple will offer a Siri SDK. I'm less certain about a voice-activated speaker.
---
The Woodline Case from Pad&Quill: Kevlar meets wood in a stunning new iPhone case