In the market for a small, portable, and powerful docking station for your favorite Mac? The Satechi Aluminum Mini Docking Station ($149.99) packs a surprising number of ports and capabilities into a very small package, and we're here to show you just how useful it is.
Design
Whether you need a docking station for a MacBook Air or Pro, or you just want to have some extra USB 3.0 ports for your iMac or Mac mini, the Satechi Aluminum Mini Docking Station is going to provide you with the ports you need without taking up a lot of desk space. Measuring just 4 x 4 x 2 inches (10.2 x 10.2 x 5.1 cm), the dock comes encased in aluminum in natural silver, gold or space gray finishes.
The front of the Mini Docking Station sports two USB 3.0 SuperSpeed ports and a 3.5mm headphone port. The back is where the real action is: two more USB 3.0 SuperSpeed ports in addition to one for connecting to your Mac, a gigabit Ethernet port, a DVI video connection and a 4K HDMI video connection. There's also a 5V connector for plugging in the powered Mini Docking Station.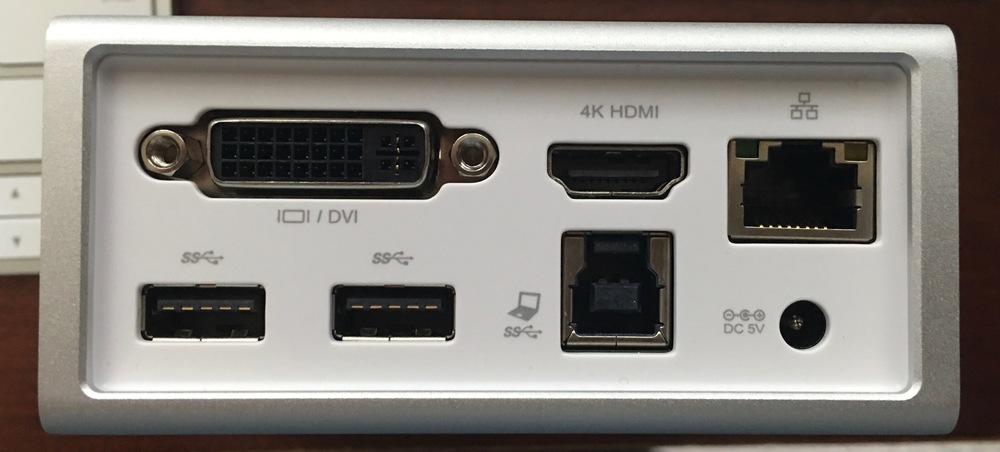 The best thing about this design is that the Mini Docking Station is compact enough that it can easily travel, so there's no need to lug a bigger dock around… or do without all those ports!
Function
To test the Mini Docking Station, I hooked it up to one of the open USB ports on the back of my Late 2015 Retina 5K iMac. Satechi includes a USB Type-A to Standard-B cable for full USB 3.0 SuperSpeed connections between your Mac and the Docking Station, as well as an AC adapter to provide power to the device.
Once connected, the iMac recognized all of the ports immediately. Satechi includes a CD containing drivers – DisplayLink drivers are required for OS X, so you'll want to use this CD if you're planning on using the Docking Station to connect multiple monitors. All of the USB ports are powered, so if you have any bus-powered hard drives or devices, you're in good shape. The powered ports are also useful for charging mobile devices.
I was able to test both the DVI and HDMI connectivity as well. The Mini Docking Station supports a maximum DVI resolution of 2560 x 1600 or 1920 x 1200, but will output at 1080p (1920 x 1080) if the DVI and HDMI ports are being used simultaneously. The HDMI output supports up to 4096 x 2160p Ultra HD resolution, provided that a High Speed HDMI cable is used and the monitor supports 4096 x 2160p via HDMI.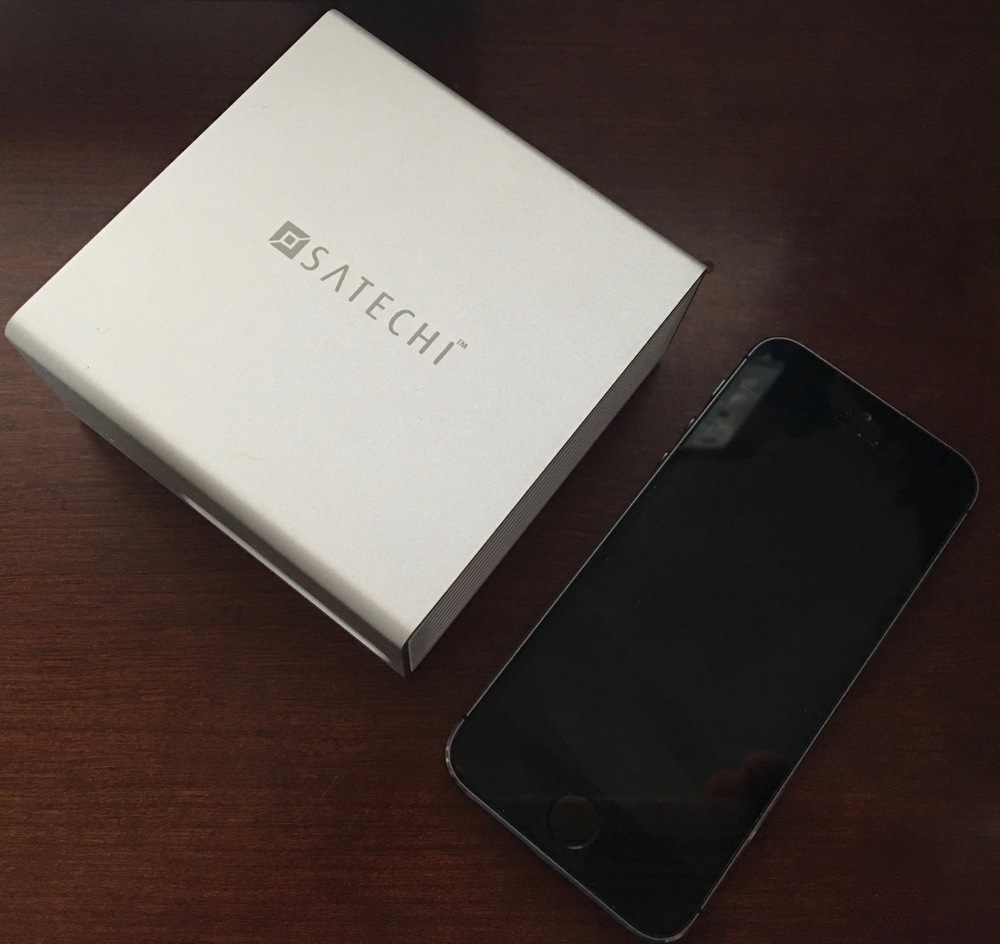 What I liked the most about the Mini Docking Station was just how compact it was and how much power it packs into that tiny box. A lot of competing "docks" or "hubs" say that they have four USB ports, but then they use one to connect to the Mac or PC. Not here — you have four very usable and very high speed USB 3.0 ports. The ability to add a "sidebar" 4K monitor to a 5K iMac is pretty incredible, too. The entire package is very solid and well designed.
Conclusion
Satechi has been on a roll in 2016, announcing one new product after another. With the Aluminum Mini Docking Station, the company continues to show that it's capable of designing and manufacturing high-quality accessories that are a pleasure to own and use. Sadly, the gold and space gray models aren't yet in stock…
Apple World Today Rating (out of 5 stars):
★★★★★