If the Kickstarter campaign being launched today by Slovenian startup Organika Cases is successful, those of us in the Apple blogging community may have to start rating iPhone cases on their scents! That's right; the company is raising funds to start production of cases that use wonderfully fragrant organic substances as a backing material.
The materials are meant to provide a lasting aroma for about a year, and my test with an Organika case made of coffee beans shows just how remarkable the scents can be. Picking up the case and placing it near my nose evoked the delicious scents of a coffeeshop, without the caffeine and cost of a cup of coffee! Other materials that are being used to create these cases include Alpine Hay, Jasmine Petals, and Rose Petals.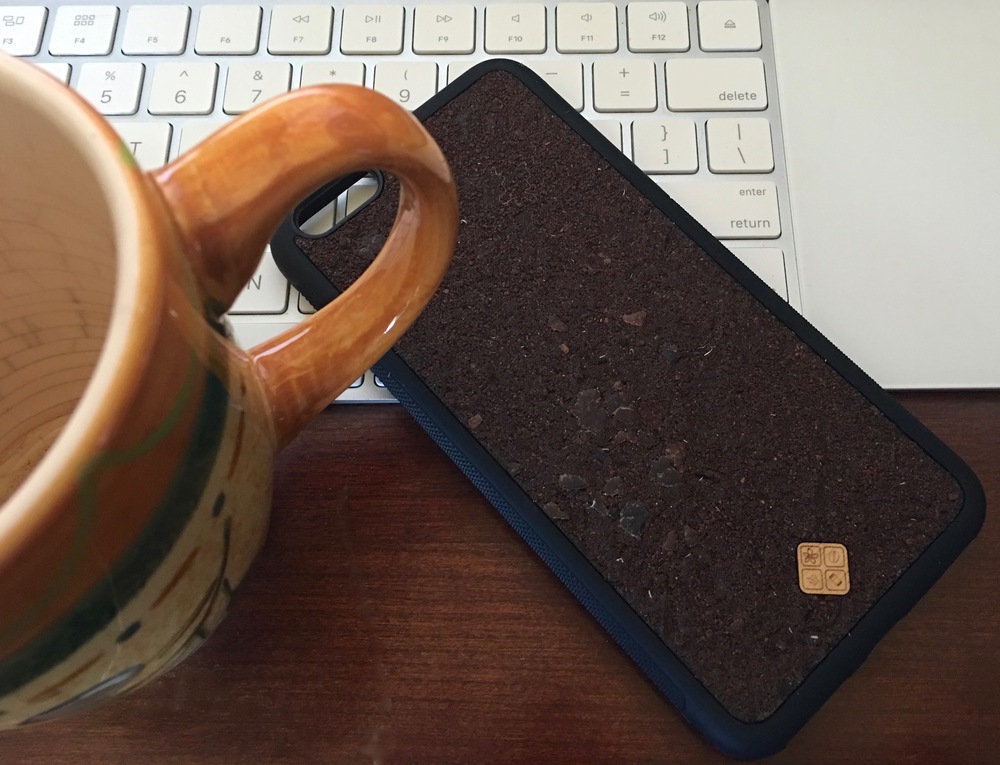 The organic material is covered with a special coating to ensure that it remains undamaged, and I found in my testing that the natural texture provided a good gripping surface. The sides of the cases are knurled for additional grip, so there's little chance that you'll accidentally drop your nice-smelling iPhone.
How much will an Organika case cost you? The company is offering them with an early-bird Kickstarter price for US$29 ($34 with a tempered glass screen protector included), hoping to raise $13,000 in total to guarantee that the handcrafted cases can be manufactured in quantity. I'm hoping that they're successful in getting these unique cases launched; the world will be a much better-smelling place with more Organika cases protecting iPhones.