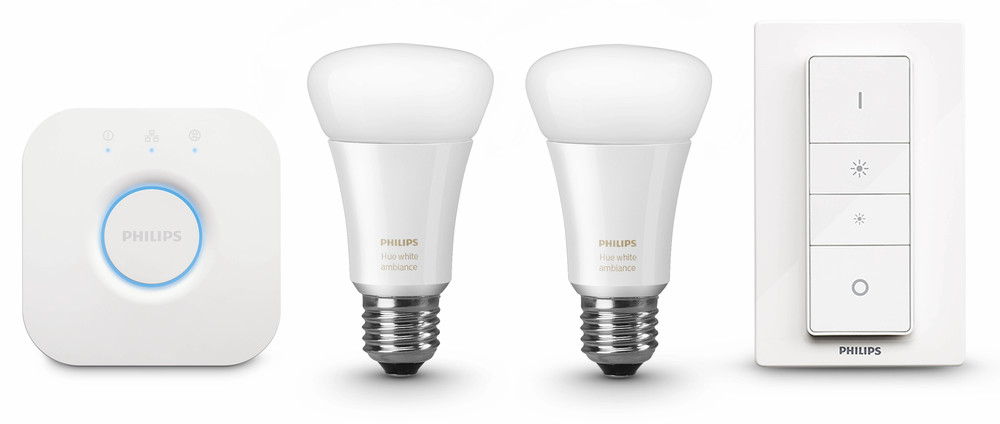 New ways to control your home lighting, the never-ending Facebook livestream, and more iPhone 7 rumors:
Philips ships its HomeKit-compatible White Ambiance bulbs and starter kits
Facebook Live Video adds a new API that provides endless livestreaming
New rumors based on what appear to be molds for the new iPhones show that the dual-camera arrangement will only happen with the iPhone 7 Plus
Apple share prices rebound on good financial news
The text version of this podcast is located below.
The invention involves an apparatus and methods for simultaneously tracking multiple finger and palm contacts as hands approach, touch, and slide across a proximity-sensing, multi-touch surface. Apple says that "identification and classification of intuitive hand configurations and motions enables unprecedented integration of typing, resting, pointing, scrolling, 3D manipulation, and handwriting into a versatile, ergonomic computer input device."
The company adds that handwriting on smooth touch surfaces using a stylus is fine, though it typically doesn't integrate well with typing and pointing because the stylus must be put down somewhere or held awkwardly during other input activities. Also, it may be difficult to distinguish the handwriting activity of the stylus from pointing motions of a fingertip. Apple says there's a need for a method to capture "coarse" handwriting gestures without a stylus.
Next up: you may one day be able to control your Mac — and perhaps your Apple TV — by gestures. Apple has been granted a patent (number 9,350,973) for "three-dimensional mapping and imaging" for a gesture interface. The company has filed for/been granted various patents involving a gesture interface that could result in gesture recognition akin to that of Microsoft's Xbox Kinect.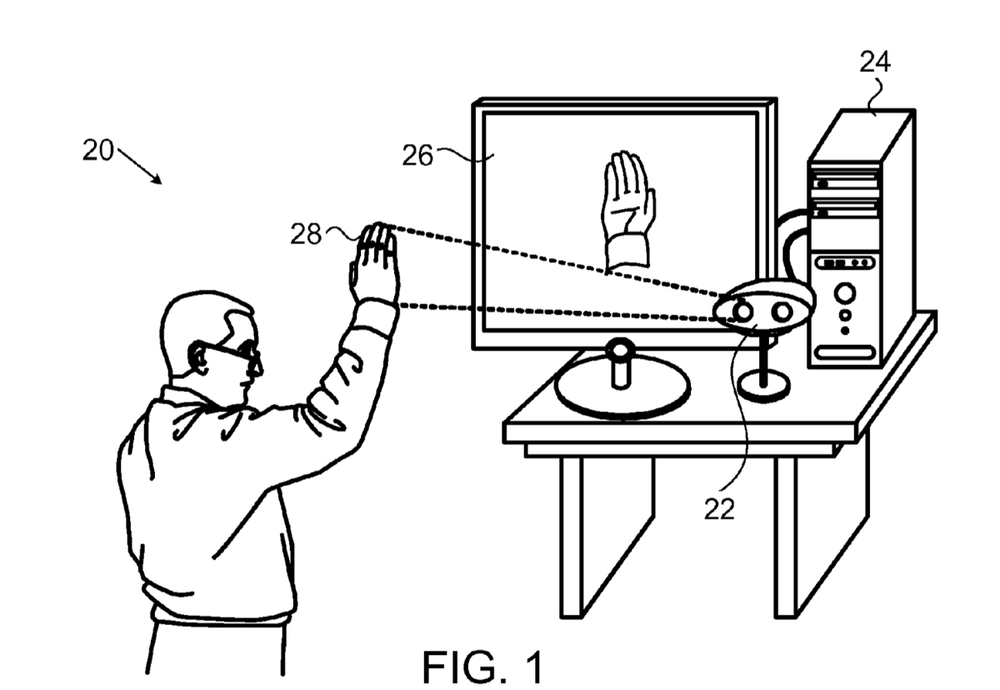 In 2013, Apple bought PrimeSense, an Israeli maker of chips that enable three-dimensional (3D) machine vision. The chip's 3D sensors are designed to enable nature interaction between people and devices and between devices and their surroundings. Its machine vision products map out 3D environments and track movements of bodies, faces and facial expressions.
And in 2010 Apple scooped up all of the shares of a Swedish face recognition company called Polar Rose. The company had a service that allowed users to name people in their photos on photo sharing sites like Flickr and 23hq.com using their Facebook contacts. Using their facial recognition Polar Rose applied auto-tagging for users.
Actually, there's already gesture control available for Mac OS X. Leap Motion is the first company to bring gesture computing to the Mac. It's the $79.99 Leap Motion Controller and provides a 3-D workspace that recognizes intuitive gestures. The folks at San Francisco-based Leap Motion say it's the first product in history to accurately sense the individual movements of all 10 of the user's fingers, and can also track objects like a pen.
Apple has also been granted a patent (number 9,351,102) for "accessing a vehicle using portable devices." The invention would allow you to unlock a vehicle using your iPhone.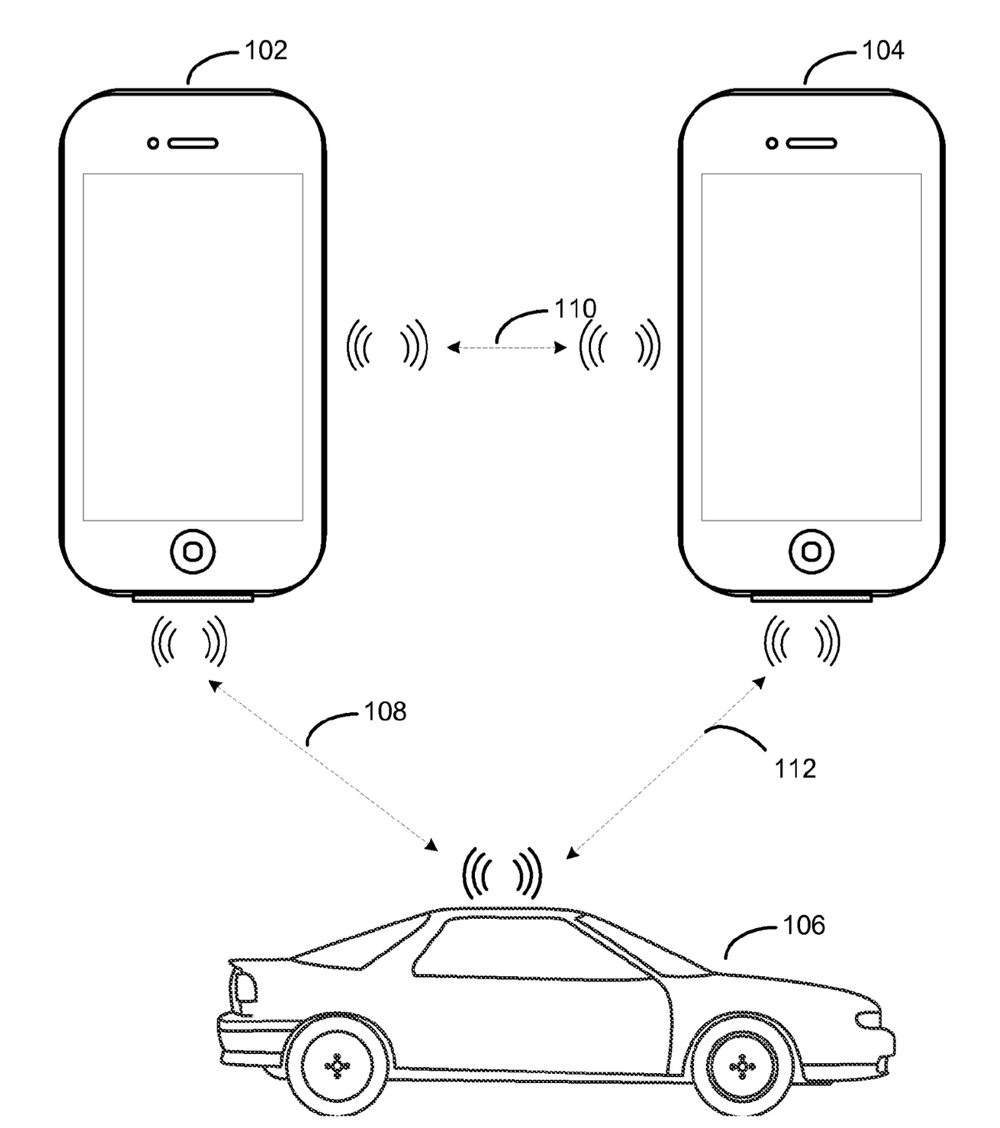 You could access a vehicle by transmitting an activation message from your iOS device, including a vehicle access credential to the vehicle. Your iPhone could enable a secondary portable device (an iPad or another iPhone) to access the vehicle by transmitting the vehicle access credential to the secondary portable device. The connections between the primary portable device, secondary portable device, and vehicle can be based on a short-range wireless protocol, such as Bluetooth or Bluetooth LE.
---
Tonality CK – the best Mac app for working with monochrome photography