I have to admit that I don't listen to a lot of music anymore. I prefer to write in silence most of the time, accompanied by the purring of a cat in my lap. When the recent reports of entire music libraries being deleted from Macs were first making the rounds, I really didn't think too much about it… until I wrote a post for another website and found out while doing research that most of my iTunes library was gone.
Now a bit of explanation. I do not use Apple Music and most recent articles have pointed out that Apple Music isn't the culprit — it appears to be iTunes 12.3.3. My iTunes library was built up over a few years in the early to mid 2000s by ripping a large collection of CDs, all of which I still have. When iTunes Match became available in November of 2011, it seemed like a good idea — I'd have the best possible recordings of those tunes that I already "owned" on my own Mac, for a relatively modest annual fee.
For the past few years, whenever I'd pop out to iTunes, all of my music was there, and occasionally I'd add some new albums to my library. That was the case back in December; I was going on a road trip so I decided that ripping a bunch of classical music CDs was going to be a good idea. I did that, and sure enough the music was in my library.
Fast-forward to this morning. I was writing a post on the iTunes issue for another site and decided to get a screenshot for the post. While I usually get to scroll through a long list of songs, everything fit on one screen. ONE short little iTunes screen.
A quick look showed me that the only music that was still in my library included things I had purchased from iTunes and a few random items that apparently had no match in iTunes Match. No problem, of course, because I have backups!
I fired up Time Machine, which I "restarted" when I got my new 27-inch 5K Retina iMac late last year. Zipping back to the day in November when I did the first backup, I found…nothing. That is, my iTunes Library file was a few kilobytes in size, and there were just a handful of tunes in a folder. Gulp.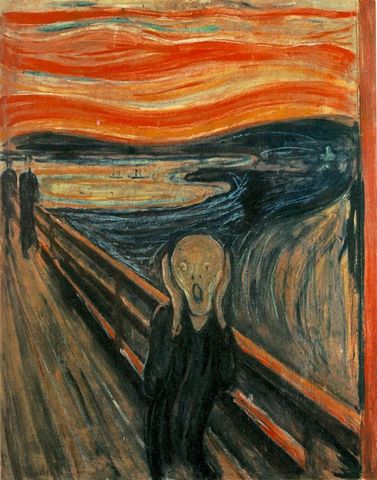 Next, I decided to take a look at my online backup and see if I could restore the files from there. Nope, they weren't out there, either. That told me that my original music files had never been restored to my Mac after I set it up last November, so any music that I had listened to was apparently coming from the cloud via iTunes Match.
Fortunately, at the time I moved between an "old" late 2012 iMac and the new machine, I kept my Time Machine backup drive as an "archive". Inside the backups.backupdb file on that drive, I found all of my original music and the .itl iTunes Library database file. I just decided to rename the iTunes folder on my iMac and replaced it with the older iTunes folder. Needless to say, everything came back… I am now able to see that sure enough, most of those files ARE in the cloud, but I am going to make sure I have a downloaded version ASAP.
Although iTunes 12.4 just dropped a few minutes ago, I'm concerned that it might be just as buggy as 12.3.3. Now that I know where my backed up files are and how to restore them, I'll probably run the update anyway. But this entire episode just hammered home two things I want to pass along to you. First, and I know we keep reiterating this, keep a lot of backups. Second, Apple needs to fix the entire iTunes ecosystem, and soon.