Sometimes you gotta wonder why Apple seems so determined to eliminate ports on all its devices. The fourth-generation Apple TV debuted without an audio output port. Why?
With an iPhone you might reason that eliminating all ports would help make the smartphone water resistant or even waterproof. But I doubt any of us are going to be taking our Apple TVs to the pool or the beach.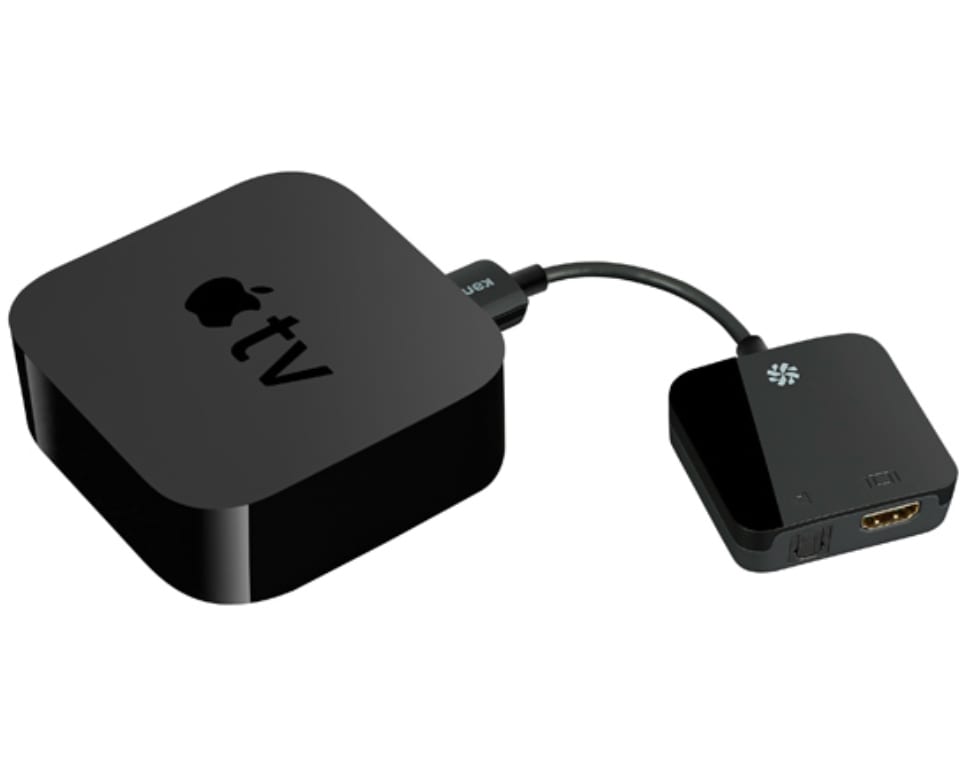 Oh well, we have Kanex's HDMI AV/Digital Adapter (http://www.kanex.com/hdmi-optical-audio) to solve the problem. It lets you stream HD content from theApple TV (or Amazon fireTV, Nexus Player or Roku) to an HDTV, 4K monitor, or projector with surround sound audio support.
The $59.95 adapter supports 5.1 surround sound via standard optical audio, or 2.0 surround sound via the 3.5mm audio port. This means you can listen to your favorite music, podcasts, T.V. shows, and radio apps with your existing home theater sound system or sound bar.
Too bad that the HMDI AV/Digital Adapter requires power, which adds to cable clutter. At least it comes with a micro-USB cable and compact AC adapter that's about the same size as one for an iPhone.
Also note that you can only have one type of audio jack connected at once. That shouldn't bother most folks, but you've been warned.
At 60 bucks, the Kanex solution isn't an impulse buy. However, it's a less expensive option than getting an HDMI-switching receiver.
---
X-Doria Defense Metal Cases: Protection and beauty