Apple files for — and is granted — lots of patents by the U.S. Patent & Trademark Office. Many are for inventions that never see the light of day. However, you never can tell which ones will materialize in a real product, so here are today's patent highlights: 
Apple is working on a smarter Smart Cover for the iPad, it seems. The company has been granted a patent (number 9,335,793) for a "cover attachment with flexible display." In other words, the cover would serve as additional display space for the tablet.
According to the invention, a thin flexible display technology can be integrated into the flexible cover without affecting the overall form factor of the cover or tablet device. Adding the integrated display to the flexible cover greatly enhances the overall functionality of the tablet device, Apple says. 
What sort of functionality? It could show info on videos you're watching on the iPad, show notifications, serve as a touchpad, etc.
Want to play Lazer Tag using your iPhone? It may happen. Apple has also been granted a patent (number 9,33,424) for "interactive gaming with co-located, networked direction and location aware devices." 
According to the patent, the accelerometer in the iPhone can detect when a device is held in portrait or landscape orientation, and then adjust a user interface based on the detected orientation. You could, for example, manipulates the iPhone in response to game action, such as trying to guide a virtual ball through a virtual maze or steer a virtual car or boat through a virtual racetrack. Various interactive games (e.g., Laser Tag) can utilize the relative positions and orientations shared between the interactive game devices to provide "an enriched interactive gaming experience," according to Apple.
Finally, Apple has been granted a patent (number 9,335,912) for a magic wand. Well, not really. The patent is for "GUI applications for use with a 3D remote controller." It involves a wand that could be used to control actions on a Mac, an HDTV via the Apple TV, or (let the rumors revive!), an Apple-branded HDTV.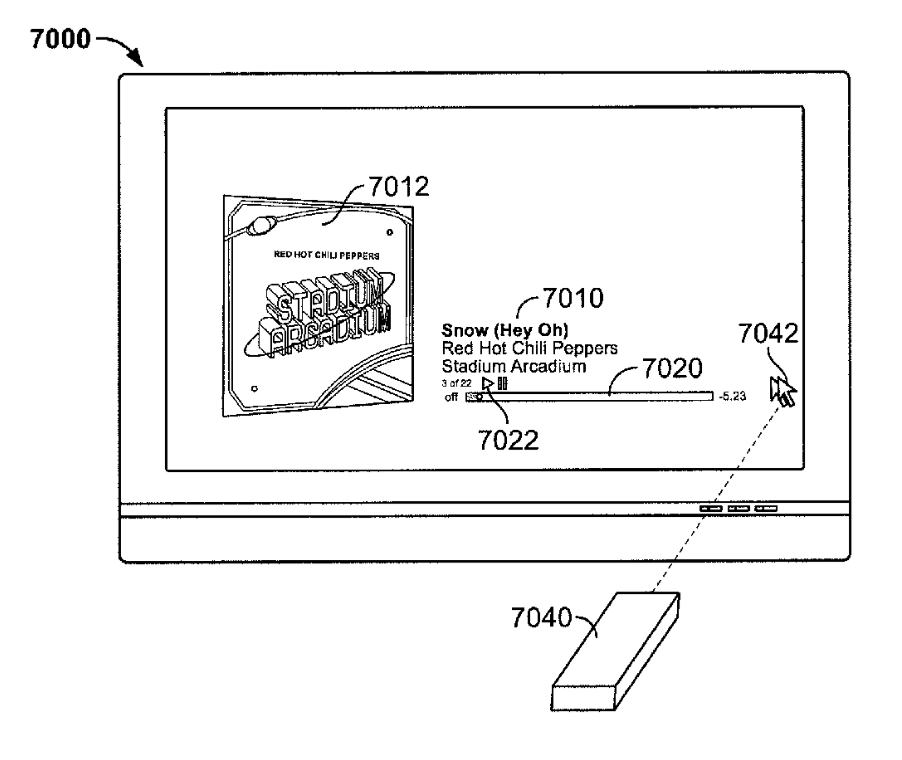 The remote wand would be used to control the operations of a media system. The wand may be operative to control the movement of a cursor displayed on screen by the position and orientation at which the wand is held. As the user moves the wand, the on-screen cursor may move. 
The user may use the wand to control a plurality of operations and applications that may be available from the media system, including for example zoom operations, a keyboard application, an image application, an illustration application, and a media application. Apple says it would be "desirable to provide a mechanism by which the user's movements of a wand may be operative to remotely provide instructions for the media system to perform one or more operations."
---
CleanMyMac Classic – the original Mac cleaning software