Ampple has introduced an Indiegogo crowdfunding campaign for its high-definition sound system for the iPad Air 2 and iPad Mini 4. It will be delivered in the form of a portable, protective case. The crowdfunding campaign, which has a funding goal of $50,000, features a limited amount of early bird specials of $95 (over 35% off the expected retail price of $149 for the shipping product.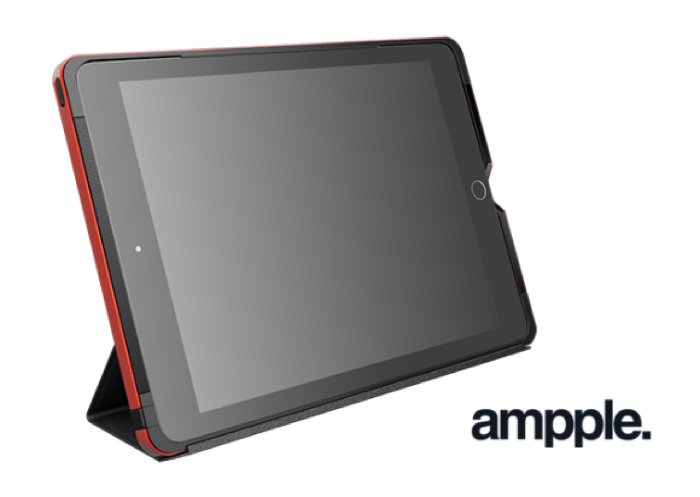 Featuring CONEQ, a pro-grade sound correction algorithm, and an acoustic design in the inner sound channels of the case, Ampple produces powerful audio via its front facing speakers, according to Viesturs Sosars, CEO of Ampple. Powered with Bluetooth technology, the speaker case cannot only be paired with the iPad Air 2 and iPad Mini 4, but also with other Bluetooth-enabled devices.
On the inside, each case packs a 5000mAh battery that purportedly lasts up to 10 hours. The Ampple case is built with polycarbonate material, is only 12-14 mm thick, and adds less than a pound to your iPad.
---
One of the most unique iPhone cases you'll ever see: X-Doria Iridescent for iPhone 6/6s