May is National Burger Month. It's a "commemorative holiday," which means it's used by various groups to celebrate something. You can celebrate National Burger Month with these OS X and iOS apps.
At the Mac App Store
Burger is a free game in which you're hired in a chain restaurant to serve clients as fast as you can. You take orders for burgers (and other food items) from customer, prepare the food, and serve it for pay and tips.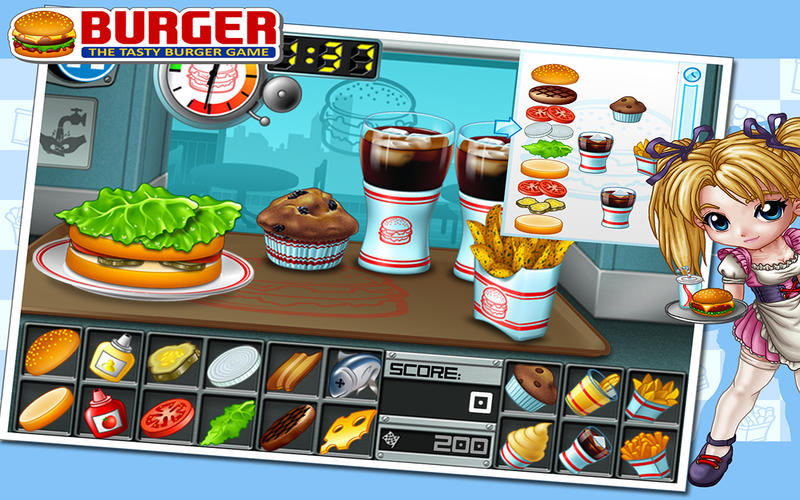 Happy Burger Days is a $2.99 game in which you run your own diner. You serve up burgers, hotcakes, onion rings, milkshakes, chicken nuggets, hot dogs, and more.
And in Papa's Burgia HD, you're unwillingly left in charge of Papa Louie's famous Burgia. You must take orders, grill patties, add toppings, and serve the buyers to customers. Papa's Burgia HD costs $2.99.
At the Apple App Store
Sky Burger is a game in which you catch falling ingredients to build burgers and earn money. The bigger the burger, the better your tip. Sky Burger is free, but does tout in-app purchases.
In Burger Crazy Chef, you serve up hamburgers from a variety of ingredients. You can choose from dozens of delicious food items, including cool toppings and crazy buns. Burger Crazy Chef is free, but does offer in-app purchases.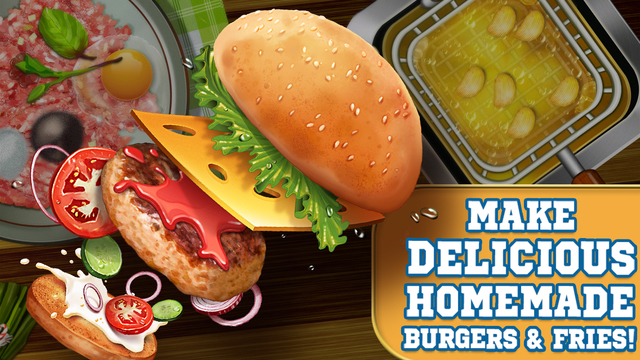 In the free Blamburger, you play as Clarence, who wants to build the perfect burger. However, Sumo throws firecrackers into the mix and the food goes flying. Your goal is to catch as many hamburgers as you can.