Apple pooh-poohs physical media (hey, it wants you to buy all your content on iTunes) and has, in fact, filed for a patent (number 20150261425) with the U.S. Patent & Trademark Office for "optimized presentation of multimedia content" that shows why downloadable media is better than DVDs and Blu-rays. It also discusses ways to make items purchased at the iTunes Store even better.
In the patent filing, Apple notes that physical discs can be purchased or rented either from physical stores or online stores. Often, DVD and Blu-Ray discs contain not only an electronic file containing media content (e.g., a feature-length film), but also interactive media portions that serve various uses. In some instances, the interactive media portion provides introductory multimedia effects, in addition to a menu for navigating the content of the DVD.
Such menus enable the user to make a menu selection by entering inputs into the playback device. Other interactive portions can be triggered by navigating through the menu. For example, a disc may contain media content relating to deleted scenes, audio commentary tracks, concept art galleries, and more.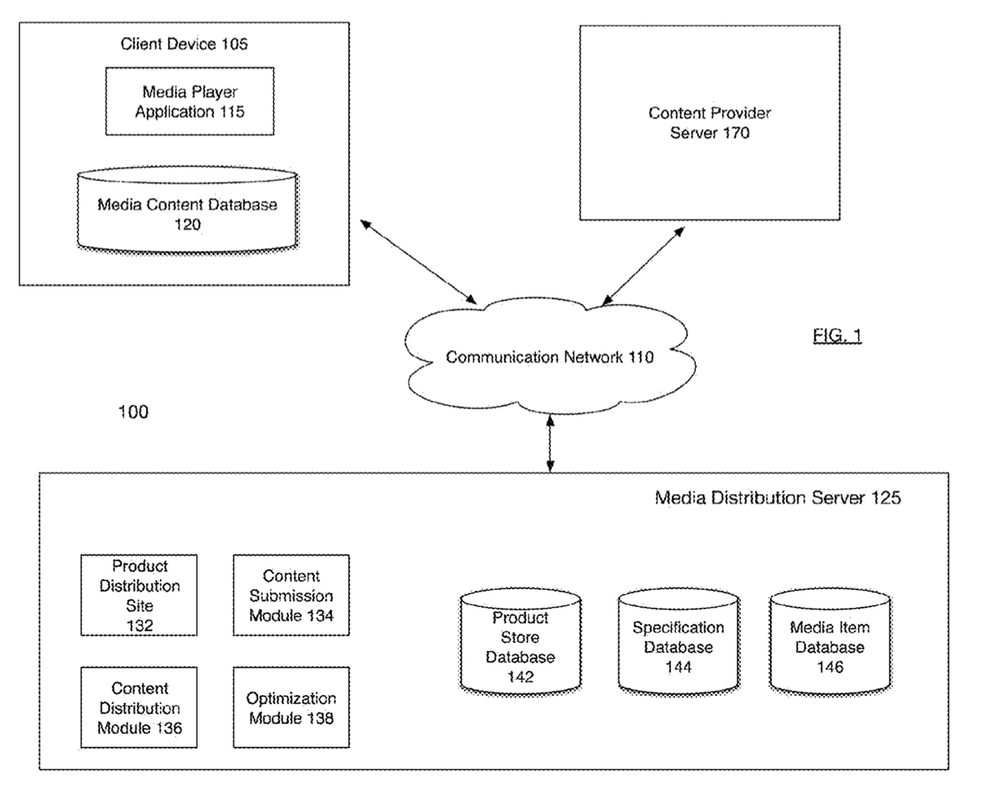 In the patent filing, Apple notes that content providers can submit digital media assets (songs, movies, television shows and apps) under their control to an online media distribution site for further distribution on, for example, the iTunes Store. to the online media distribution site. Some online media distribution site allow a content provider to provide support for interactive media functionality, including menus and extra content, as is available with DVDs and Blu-Ray discs.
In such cases, when a downloaded video is played on a compatible playback device or playback software, the interactive media content appears, including introductory multimedia effects, menu navigation, extras and more. The content provider may provide this interactive content within a fixed media bundle, containing specific instructions for precisely how the menus and other content are displayed and formatted.
Apple says that online media distribution and media playback applications also allow for possibilities that extend beyond the functionality of DVDs and Blu-Ray discs. For example, dynamic content related to a piece of media, available on the media distribution site, may be presented to a user, something that Apple says wouldn't have been possible with media that exists solely on a physical disc. Another example is the ability to continually update, improve and enhance media experiences even after a user has downloaded a piece of media.
However, users today access digital media and video across a wide range of devices. While some may resemble the experience that content providers typically design for, such as a Mac desktop or laptop, other devices may provided limited screen space and different user input configurations. For example, an iPhone or iPad might have less screen space than a desktop with monitor, and may be interacted with primarily via user touch gestures.
When users with such devices download and play back digital media, Apple says "the interactive portions and menus may be suboptimal for the navigation and screen demands of that device." Apple's invention looks to change that.
In another video-centric patent filing, Apple notes it's looking into "backward-compatible video capture and distribution." The patent (number 20150245044) is for video processing techniques and pipelines that support capture, distribution, and display of high dynamic range (HDR) image data to both HDR-enabled display devices and display devices that don't support HDR imaging.