In May, Apple confirmed the existence of its Applebot web crawler (which isn't to be confused with either Ultron or Spider-man). So is Apple planning to take on Google somewhere down the road with "Apple Search"? Perhaps.
A Web crawler is an Internet bot that browses the Web in a methodical, automated manner, typically for the purpose of Web indexing. Apple says that Applebot is used by Siri, its voice activated digital assistant, Spotligh suggestions, and its Safari search engine.
However, Mark Hibben — independent iOS developer who blogs about technology trends and companies (the focus of his investments) said in a Seeking Alpha op-ed that Apple may gradually develop a search capability to rival Google.
Here's Hibben's reasoning: "This is not about kicking Google to the curb this year, or even the next. This would be a long-term strategic move by Apple that might take something like five years to pay off. Doing search well is a huge undertaking requiring massive resources and manpower. After all, Microsoft has been at it for years, and what do they have to show for it? A 20% search share in the U.S. and a search engine that is still inferior to Google's.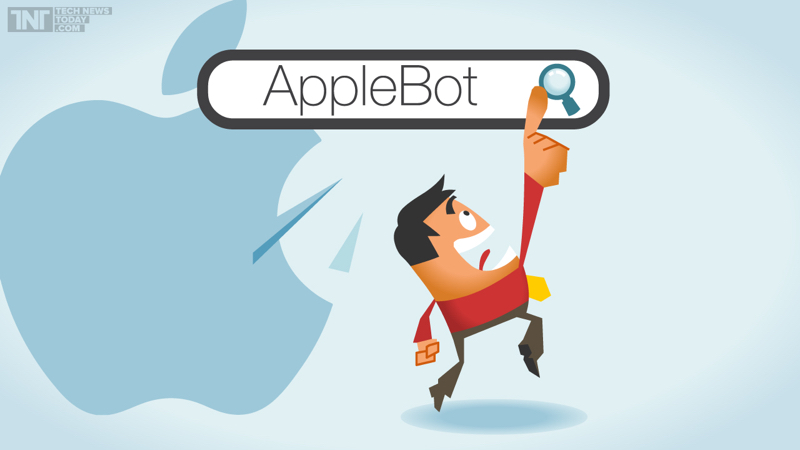 "The very magnitude of the undertaking makes it appropriate for Apple. Apple has the cash to add server infrastructure as needed, and with the recent announcements of new data centers in Europe, can take advantage of some of its off-shore cash.
Apple also has a motivation that goes beyond the revenue stream. For years,
"Google's search and advertising empire has profited from the iOS ecosystem, perhaps even more than from Android. Google recently revealed that in the U.S., Japan and in 8 other countries, mobile devices account for more than half of all searches."
So is an Apple search engine a far-fetched idea? Maybe not. In a 2013 Seeking Alpha article Kevin Fulton said he thought an Apple search engine would be the company's "next big thing" (though, of course, that hasn't happened yet). He said that Apple has been bolstering its technology portfolio in preparation for the day when it becomes independent from Google.
Fulton said that, rather than competing directly with Google's broad search capabilities, he thinks Apple will personalize its search offering.
"The search engine will use machine learning and restrict the information only to relevant sources that the user trusts," he adds. "It will be location and circle of influence based. Apple will implement its personalized search ability across the iOS ecosystem by integrating the improved Siri into apps and having loadable native commands to run those apps by voice."
I'm not convinced that we'll see Apple Search. However, I'm not as sure as I once was that we won't. (BTW, the AppleBot cartoon accompanying this article is courtesy of Technewstoday.com.)