Apple has been reassigned a patent from Topsy Labs, a company Apple bought in 2013 for more than US$200 million. The patent (number 9,135,294) is for "systems and methods using reputation for influence scores in search queries."
Topsy Labs (topsy.com), which specializes in tracking Twitter data, provides a full-scale index of the public social web and can "instantly analyze any topic, term or hashtag across years of conversations on millions of web sites." The company provides targeted analysis of Twitter's "firehose," the stream of tweets posted to the microblogging service.
As a Twitter-certified partner, Topsy Labs examines tweets and other user data to track user sentiment, find influencers for specific subjects and measure the effectiveness of Twitter ad campaigns. Retailers tap into the Topsy API [application programming interface] to access data centers and search analytics tools.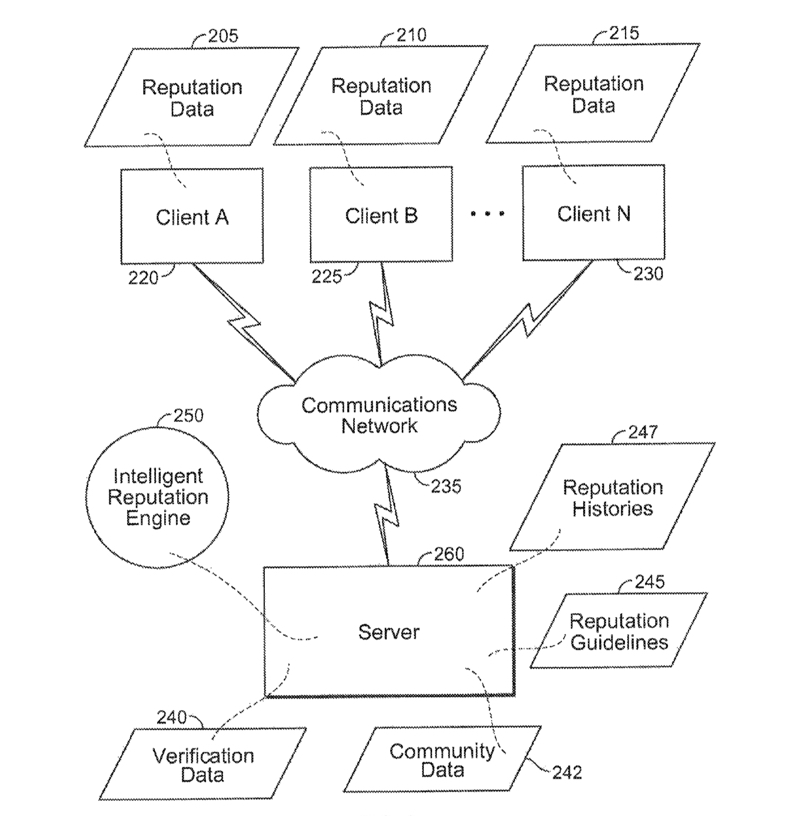 According to The Wall Street Journal, Apple could use Topsy's as a way to bolster iAd. iAd is a mobile advertising platform developed by Apple for iOS devices. It allows third-party developers to directly embed advertisements into their apps.
Patent number 9135294 is for one or more processors that determine reputation scores for one or more subjects based on connections. Here's the summary of the patent, which is pretty dry, but the goal is to provide a level of "personal trustworthiness" with data found by search engines: "
One or more processors use a plurality of citations, with each citation representing an expression of opinion or description by a subject on an object. One or more processors select a subset of citations for each object from the citations citing each object. The content of the citations matches one or more search terms for a search query. One or more processors assign citation scores to a subset of a plurality of objects. The citation scores indicate relevance of the objects cited by citations and are determined based at least in part on matching one or more search terms with the content of the citations of the objects by the one or more subjects. The selection scores for an object are determined for each search query based on a subset of subjects citing the object."