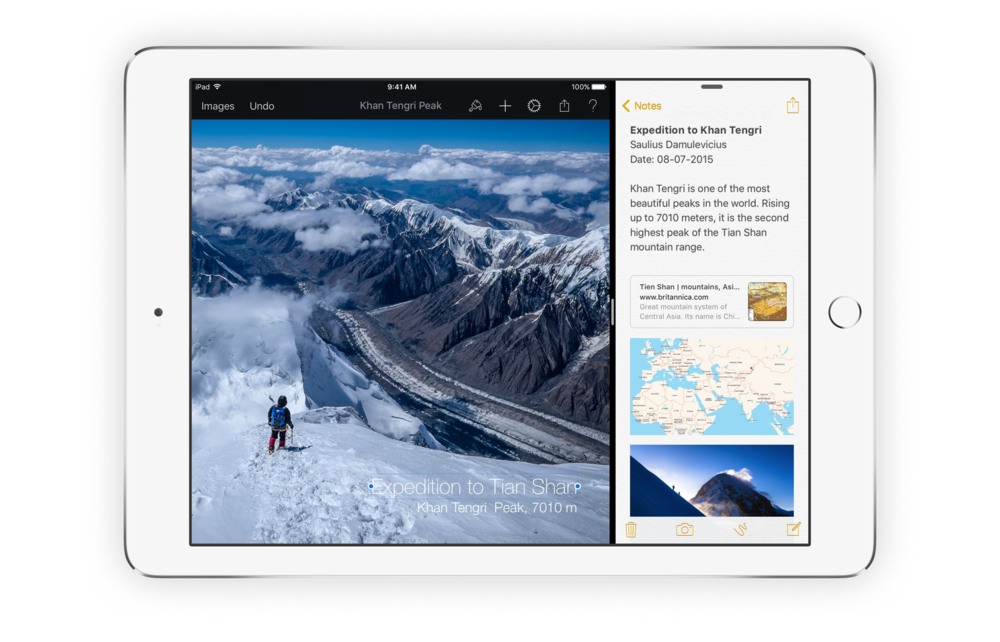 Pixelmator is hands-down one of the best image editing apps for both Mac and iOS. Today, the company released an update to Pixelmator for iOS (version 2.1, US$4.99) that provides support for many of the features built into iOS 9.
To start with, the app now supports multitasking on iOS 9 through Split View and Slide Over on the iPad (see image and video above). There are also Open in Place and Save to Photos capabilities, but one of the big features is the ability for the app to open and edit 8K resolution images — those images are up to 50 megapixels in size, but the app can handle them with ease on the iPad.
With full iCloud support built into both Pixelmator for iOS 2.1 and Pixelmator for Mac, it's simple to move seamlessly between platforms when editing photos. You can start working on the Mac, then pick up work on the iPad or even an iPhone while on the go.
For five bucks, Pixelmator for iOS is an incredibly powerful tool that those of us at AWT think everyone should own. If you already have it, try out the new features in the update; if you don't and you do any image editing at all, get it now.