A look at some apps, some localization fun, and a bad move on the part of Microsoft in today's news:
Apple starts notification of iPhone 6s shipments, days after the info has been available on the UPS website
iOS 9 includes at least one fun localization
Push Popcorn updates Records — a "lite database" app for OS X — to version 1.1
Want to make sure you don't go over your data limit? There's a Watch app for that
Microsoft makes a really dumb move
The text version of this podcast is available below. The video version will return whenever Periscope fixes its app so it runs on an iPhone 6 Plus.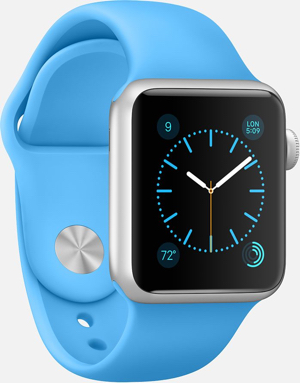 The least expensive Apple Watch, the 38mm-case aluminum Sport edition, will start at BRL 2,889 (approximately US725), according to InfoMoney (as noted by BrightWire.com, a global investment newswire). Apple's most expensive Apple Watch in the country, the 38mm 18-Karat gold case with a modern buckle, will cost a whopping BRL 135,000 (that's about $33,560).
In other Apple Watch news, KT Corp., a South Korean integrated wired/wireless telecommunication service provider, will release the smartwatch this week at 12 of its major outlets in Seoul, the company said in a press release. KT will be the first Korean carrier to launch the smartwatch in the country. The Apple Watch Sport and a Bluetooth equipped model will be available at KRW 439,000-KRW 739,000 (about US$372-$627).